Tri-State Tollway Bridge advances, massive beams to arrive this week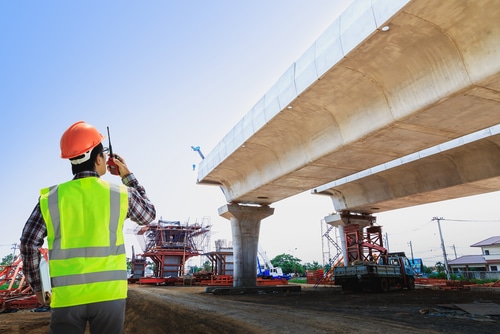 The massive concrete beams will be used for the Mile Long Bridge. The bridge is being built along the heaviest-traveled section of the Tri-State Tollway. The beams are on their way to reach the site via the police escorts. The beams are transported from a Wisconsin factory to a tollway plaza in the southwest suburbs of Chicago.
According to the officials, the 187-foot-long, 245000-pound beams are going to be transported this week. The beams will travel via transport truck between 4:30 am and noon on weekdays. The transportation of the beam will be affected if weather conditions get bad. The traffic in both directions is shifted between 75th Street and 1-55 through 2020.
The traffic between Archer Avenue and the Des Plaines River is also shifted through 2020. According to the report of the Chicago Tribune, these beams will be used in the rebuilding and re-widening of Interstate 294 near O'Hare International Airport. The total project cost is $4 billion. The Tollway officials said that the beams would be installed during overnight hours.
The transport trucks will be parked near the 83rd Street Toll Plaza during the day time, according to the Tollway officials. The Mile Long Bridge project is a part of the Central Tri-State project. Two new bridge structures will be constructed under this project. The successful construction of the bridge structures will increase the capacity of both lanes from four lanes to five lanes. According to the officials, the inside shoulder will serve as a flex lane.
According to the traffic stats, 15000 vehicles travel on the Mile Long Bridge daily. The officials said that the design of the new bridge structures would lower the environmental impacts on the waterways. For this purpose, fewer piers will be used in the new structures. A total of 600 concrete and steel beams will be installed under the new Mile Long Bridge project.