Lightfoot, Stratton, Durbin request emergency declaration to protect City's lakeshore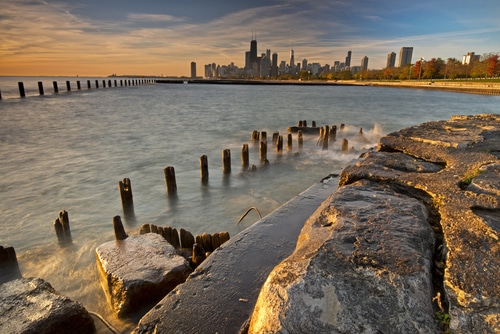 Lori Lightfoot, the mayor of Chicago, and Juliana Stratton, the lieutenant governor of Illinois, has urged the Federal Emergency Management Agency (FEMA) to declare an emergency. The purpose of the request is to protect and rebuild the City's lakeshore. Lightfoot and Stratton demanded the quick availability of the resources and funds from the federal government.
The significant flooding has damaged the shoreline and a proclamation of the local disaster has already been issued by the city and the state. The severe weather conditions between January 10 and 11 damaged the infrastructure and recreational areas. Lightfoot said, "One of Chicago's strongest assets is our lakeshore." She added that the recent severe weather conditions damaged the infrastructure and lakefront beaches badly.
Lightfoot said that they needed federal support to recover from the heavy damage. The city has worked hard in the past few months to repair and rebuild the shoreline and infrastructures. The Chicago administration has issued a disaster status. The city is in a need of support and funds from the federal government.
Lightfoot added, "We remain committed to working with all stakeholders at the state and federal level in order to protect and preserve this vital piece of Chicago's landscape." Lightfoot asked JB Pritzker, the governor of Illinois, for a state proclamation via a letter. Pritzker has issued a state disaster proclamation for Cook and Lake Counties.
Dick Durbin, a US Senator, said, "The recent extreme weather combined with rising water levels has caused shoreline erosion." Durbin showed his commitment to Lightfoot in terms of protecting the shoreline. Stratton said that the administration stood with the affected families and it would continue supporting them. Pritzker has taken the first step towards getting the federal funds in the form of the state disaster declaration.