US nearly buys all COVID-19 drug remdesivir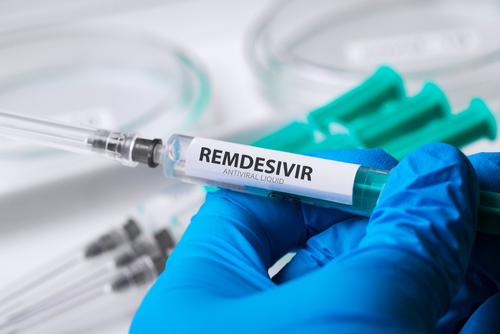 United States has secured world stock of key COVID-19 drug remdesivir. US has virtually bought up all the stocks or the next three months of one of the two drugs proven to work against Covid-19, meaning UK, Europe, or most of the rest of the world is left with nothing. US unilateral actions have left experts and campaigners alarmed.
The experts and campaigners are alarmed by the US buying all the remdesivir and the wider implications, for instance in the event of a vaccine becoming available. Trump administration has already revealed that to secure the medical supplies it needs for U.S., they are ready to outbid and outmaneuver all other countries. Dr. Andrew Hill, a senior visiting research fellow at Liverpool University said, "They've got access to most of the drug supply [of remdesivir], so there's nothing for Europe."
Remdesivir is the first drug approved by licensing authorities in the US to treat COVID-19. Gilead makes Remdesivir that is showing it helps people recover faster from the disease. The first 140,000 doses, supplied to drug trials around the world, have been used up. More than 500,000 doses have been bought, by Trump administration, which is all of Gilead's production for July and 90% of August and September.
"President Trump has struck an amazing deal to ensure Americans have access to the first authorized therapeutic for Covid-19," said the US health and human services secretary, Alex Azar. "To the extent possible, we want to ensure that any American patient who needs Remdesivir can get it. The Trump administration is doing everything in our power to learn more about life-saving therapeutics for Covid-19 and secure access to these options for the American people."
Gilead patents the drug that was also trialed in the Ebola epidemic but failed to work as expected. Due to Gilead patenting the drug, no other company in wealthy countries can make it. According to the US government statement, the cost is around $3,200 per treatment of six doses.