A Man from Maywood Sentenced to 10+ Years for Drug Trafficking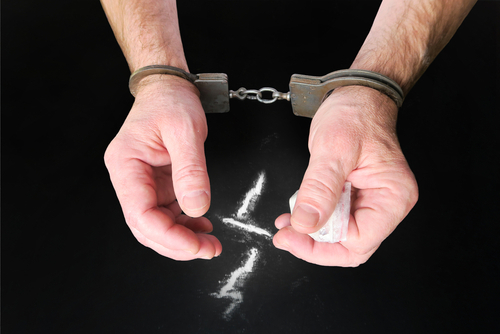 ROCKFORD — A suburban Chicago man has been sentenced to more than ten years in federal prison for trafficking fentanyl and heroin.
RAYLOE JACKSON, 46, of Maywood, Ill., pleaded guilty earlier this year to possession of fentanyl and heroin with intent to distribute.
Jackson admitted in a plea agreement that on April 3, 2020, he met with a Rockford-based narcotics supplier in Maywood and obtained more than a kilogram of fentanyl and nearly 200 grams of heroin, which Jackson intended to distribute to another individual.  When law enforcement attempted to stop Jackson after his meeting with the supplier, Jackson ran from the officers and threw a bag containing the fentanyl and heroin over a fence into a backyard of a residence on South 14th Avenue in Maywood.  Officers ultimately caught and arrested him.
As part of his plea agreement, Jackson also admitted that in 2019 he possessed two kilograms of cocaine with intent to distribute.  This case was Jackson's fourth felony drug-trafficking conviction.
U.S. District Judge Phillip G. Reinhard imposed the 124-month prison sentence after a hearing Wednesday in federal court in Rockford.
The sentence was announced by John R. Lausch, Jr., United States Attorney for the Northern District of Illinois; and Robert J. Bell, Special Agent-in-Charge of the Chicago Field Division of the Drug Enforcement Administration. The investigation was conducted by a DEA task force, which includes officers from the Crystal Lake, Ill. Police Department, Belvidere, Ill. Police Department, and Boone County, Ill. Sheriff's Office.  The Rockford Police Department assisted in the investigation.
The government was represented by Assistant U.S. Attorneys Scott Paccagnini and Talia Bucci.
Source: justice.gov