USHL Executive of the Year goes to Dan Lehv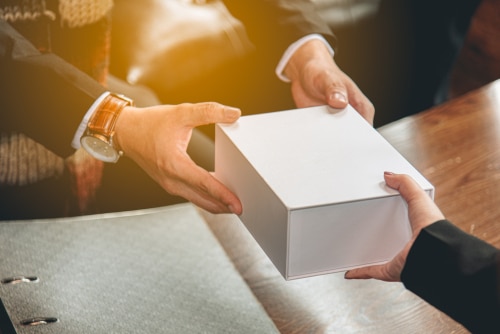 Chicago Steel has won another accolade. United States Hockey League have announced on Monday that Chicago Steel President Dan Lehv has been named the 2019-2020 Dave Tyler United States Hockey League Executive of the Year. Lehv won this honor in 2012-13 as President of the Dubuque Fighting Saints.
Lehv has become the only two-time recipient of the Dave Tyler Executive of the Year Award. In August 2015, Lehv became the President of the Steel. He oversaw the resurgence of the organization since Larry Robbins purchased the team before the 2015-2016 season. Larry Robbins was full of praise of Lehv as he admired his attributes.
"Dan is an accomplished executive, a tenacious worker, a selfless leader, a humble and kind teammate, a terrific ambassador for our league and a true friend and partner to me and everyone involved in the Chicago Steel," Said Larry Robbins, Steel Owner.  "Dan's commitment to the fan experience, the well-being of our players and families and the broader Chicagoland community have enabled our franchise to continue to grow and excel in the USHL while preparing our players and staff for continued success as they move forward in their athletic and professional endeavors."
The organization improved drastically virtually in every area of operation under Lehv's leadership. He improved the average attendance by 47% since 2015-16 and an increase in greater than 100% in total revenues. Lehv said, "I'm proud to accept this award which serves as a reflection of the efforts of our entire staff and the commitment and support of our owner."
He added, "The progress we've made over the past five seasons both on and off the ice is truly remarkable and is the product of great teamwork and collaboration.  The fact that my peers chose to honor me with this award is most gratifying." In the 2019-20 season, the Steel won their first Anderson Cup Championship.