3.3 million workers file unemployment last week across US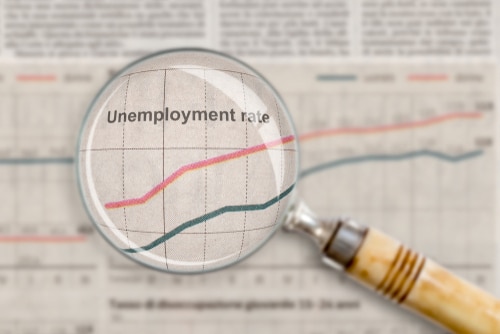 Almost 3.3 million workers across the United States of America filed unemployment claims last week. It was a new record of unemployment in the US. The current unemployment filing has broken the old record of 700000 set in 1982. The weekly unemployment report of the US Department of Labor was released on Thursday.
According to the report, 3283000 workers filed initial claims of unemployment in the week ending last Saturday. The figures have broken the record of 695000 initial claims of unemployment that was set in October 1982 in the recession of the Reagan administration. According to the Illinois Department of Employment Security, 133000 workers in Illinois filed unemployment claims this month.
JB Pritzker, the governor of Illinois, said in his daily briefing on the COVID-19 pandemic at the Thompson Center in Chicago that the IDES registered another 17000 cases on Thursday before 2:00 pm. More than 3 million new claims were registered by the US Department of Labor last week in the US. The New York Times reported 200000 new claims three weeks ago and stated that it was a historic low.
Pritzker said several times in his daily briefings this week that the online filing system of the IDES was overloaded. The analysts are predicting the same situation in the next week's report. Eugene Scalia, the Labor Secretary of the US, said, "This large increase in unemployment claims was not unexpected." Scalia said that the US government would spend hundreds of billions of dollars on pandemic unemployment assistance through the stimulus package.
The pandemic stimulus package has been passed by the US Senate and moved to Congress. The bill will provide $1200 to the US citizens making $75000 per year or less. It will also provide funds to businesses to keep their workers on payrolls. The rise in the unemployment claims occurred due to the halt of several economic activities in the US amid the COVID-19 outbreak, according to Scalia.