COVID-19 Pandemic Rises Illinois Unemployment Rate to 16.4%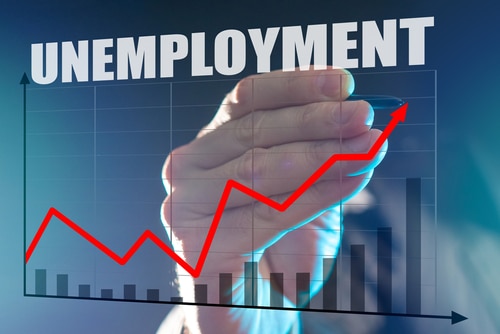 The Illinois Department of Employment Security (IDES) has announced that the unemployment rate jumped +12.2 percentage points to 16.4 percent. The nonfarm payrolls shed about 762,200 jobs in April. Illinois businesses and households are affected badly by the COVID-19 Pandemic, shown by preliminary data provided by the U.S. Bureau of Labor Statistics (BLS) and released by IDES.
Since current methodologies were enacted in 1976, the monthly unemployment rate rose to a new record high. The monthly decline in nonfarm payroll jobs also set a record. The March monthly change in payrolls was revised from the preliminary report from -34,100 to -60,900 jobs.
The March unemployment rate was also revised from 4.6 percent to 4.2 percent. It is due to the result of a downward revision to the number of people in the labor force in March. The April payroll jobs estimate and unemployment rate reflects activity for the week including the 12th. The BLS has published FAQs for the April payroll jobs and the unemployment rate.
The state's unemployment rate was +1.7 percentage point higher than the record high national unemployment rate reported for April. It was 14.7 percent, up +10.3 percentage points from the previous month. The Illinois unemployment rate was up +12.2 percentage points from a year ago when it was 4.2 percent.
"The COVID-19 pandemic has had an unprecedented impact on our economy, as has been the case in states across the nation," said Deputy Governor Dan Hynes. "As we move to safely reopen much of our economy, we are focused on ensuring working families and small business have the resources they need to recover, and we urge the federal government to step up and provide additional relief." Erin Guthrie, Director of the Department of Commerce and Economic Opportunity said, "As Illinois tackles this unprecedented crisis, Governor Pritzker has taken action to support a swift public health recovery that will in turn enable residents and businesses to make an economic recovery."