Pritzker urges idled gig workers to file claims now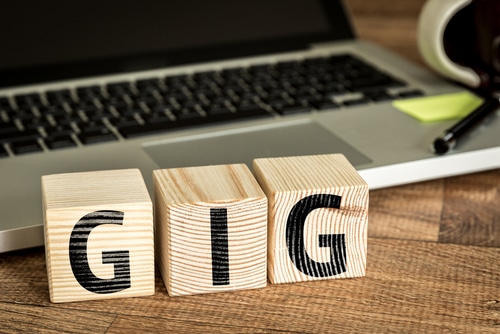 Illinois Governor J.B Pritzker has urged the so-called gig workers to immediately file unemployment claims in order to receive benefits when new relief funding becomes available next week. He was giving his daily coronavirus briefing Thursday at the Thompson Center in Chicago as he lauded the Illinois Department of Employment Security employees.
Pritzker had, however, granted that the agency had been "fundamentally defunded for many years" and rendered "unfit" to meet the "unprecedented" demands of the COVID-19 economic crash by a decade of staff and funding cuts. He said that as promised, the gig workers including the likes of independent contractors, freelancers, the self-employed, tipped workers, and ride-share drivers etc. would be eligible to apply for unemployment through a new system meant to process 140,000 claims an hour as of Monday.
Pritzker had emphasized that according to the demands of the coronavirus relief act that opened unemployment to 1099 workers — as they're know by the income form they file with their tax returns, rather than the W-2s filed by salaried employees — they first must be rejected under the old rules before they can receive benefits under the expanded federally funded unemployment.
The state unemployment claims had started to decline slightly week by week. However, nationwide 3.2 million new claims were filed, but Pritzker repeated the advice from an IDES news release issued earlier in the week for those idled workers to file immediately under the existing system.
Pritzker said that the IDES system was put in place to handle the decade ago Great Recession's unemployment claims when180, 000 filed nationwide in the first nine weeks. Compared to the COVID-19 pandemic situation, state had to process more than 1 million claims in the first nine weeks of the coronavirus crisis since March 1.