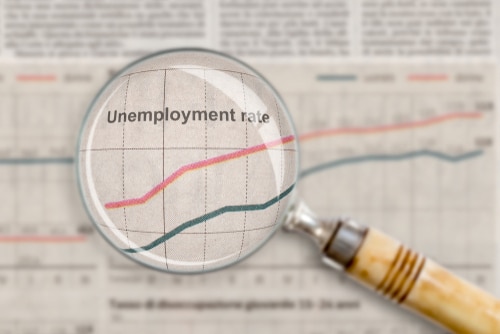 The nationwide jobless claims may have dropped from the previous week, but the new claims remained near record levels. The latest figures have been released on Thursday that reported another 5.2 million workers filing for unemployment. During the last four weeks ending last Sunday, 22 million people have filed new claims for unemployment.
Illinois unemployment claims dropped by almost a third last week. However, the U.S Department of Labor released new figures on Thursday, which showed that around 141,000 people filed for unemployment, which was down 60,000 from the 201,000 who filed the week before. Nationally, 6.6 million filed for unemployment the week before, a record 6.9 million the week before that, and 3.3 million the week before that, which shattered the previous record of 695,000 set in 1982 during President Reagan's first-term recession.
For the week ending April 4, the advance seasonally adjusted insured unemployment rate was 8.2 percent, according to Labor Department's news release. The rate was up 3.1 percentage points from the previous week's unrevised rate. According to the release, "This marks the highest level of the seasonally adjusted insured unemployment rate in the history of the seasonally adjusted series." The news release says the previous high was in May 1975 at 7 percent.
The economic shutdown brought on by the coronavirus crisis is the reason for the jobless figures, according to Labor Secretary Eugene Scalia, "Today's report reflects the continuing impact of the important public health measures being taken to defeat the coronavirus. Americans are making sacrifices for the well-being of the country."
Scalia said, "The Trump administration is moving quickly to support workers and small businesses during this difficult time." Trump administration is under criticism for issuing guidance on congressional relief packages that deter so-called gig workers that will prevent them from claiming expanded unemployment benefits.