Advance Illinois's report reveals Illinois schools on the rise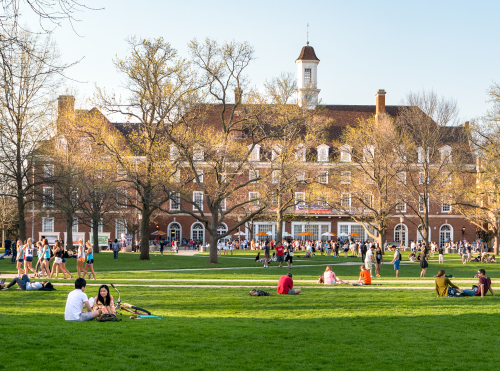 Leigh Trail / Shutterstock.com
Advance Illinois, a statewide education advocacy group, released its annual report on "The State We're In". The annual report said, "Illinois schools are definitely on the rise, but not at the same rate for everyone." The City Club of Chicago was addressed by the focal point of a panel. The panel included state Rep. Will Davis, Deputy Gov. Jesse Ruiz, and Miguel del Valle, the head of the Chicago Public Schools (CPS).
Ruiz is a former head of the CPS and the Illinois State Board of Education. Robin Steans, the President of Advance Illinois, acted as the moderator. The increase in the funding of K-12 education was applauded by the panel. The General Assembly passed the evidence-based-funding formula two years ago. Steans said, "It raised Illinois's ranking among states in funding per pupil." Illinois was on the 45th spot in 2007 and it reached 29th position in 2017. Steans said that Illinois could do a lot better as it was the fifth-largest state economy of the US.
Steans pointed out the gains made by the Illinois schools academically. She said that there was no doubt that Illinois improved but Latino and African-American students were placed below grade level. del Valle said, "Our quality of education has improved. All children can learn." He empathized the quality of education for all racial groups.
Steans said, "We have really closed gaps in graduation rates". Illinois was 19th states among all US states in terms of spending money on higher education. The state slipped from the 19th to the 45th spot in the past decade. Ruiz said, "We have found a way to get back." Gov. Rauner, the former governor of Illinois, damaged the public universities of Illinois during his tenure.
del Valle said that they needed to focus on the career-readiness part. The Illinois State has released a statement which said that the goal of the state was to enable 60 percent of the students to take college degree by 2025. Illinois is on the 31st spot in terms of educational equity issues, according to the report.