Afghan President claims victory over ISIS in Afghanistan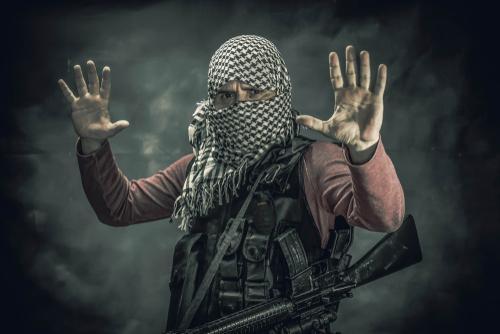 Ashraf Ghani, the president of Afghanistan, has claimed that the ISIS presence in Afghanistan had been ended. He said that the terrorists had surrendered in Afghanistan and it was a great victory of the security forces. On the other hand, the Taliban denied the claim of Ghani and said that his statement was ridiculous.
Taliban said that the role of government against the ISIS was zero. According to the Afghan president, 600 militants of ISIS surrendered in the past few days along with their families. The officials said that the reason behind the surrender of the ISIS militants was lack of funds, the bombing of Afghan and allied forces, and lack of courage.
Ghani addressed a gathering in which he said that they could not believe the victory over the ISIS one year ago but they have got the victory today. He added that the militants had thrown off the arms and the officials were advised to treat the families of militants gently. Afghanistan claimed that the arrested militants included the citizens of Pakistan, Maldives, Tajikistan, Azerbaijan, Kazakhstan, Uzbekistan, and Iran.
The Afghan Taliban denied the claim of Ghani. Zabiullah Mujahid, the spokesman of the Taliban, said, "The people of Nangarhar are the witness that the role of the Afghan government in the victory of ISIS is zero." The statement is given by Ghani at the time when the Afghan government released three Taliban leaders in exchange for two professors released by the Taliban.
Afghan officials said that the ISIS militants lost the battle in Afghanistan due to the lack of funds and courage. They added that the bombing of Afghan forces compelled them to throw their arms and surrender in front of the Afghan forces. However, the Taliban called the statement of Ghani 'ridiculous'. Mujahid said that the Afghan government had not played any role against the ISIS militants in Afghanistan.