Irani woman living in Dubai caught bribing government employee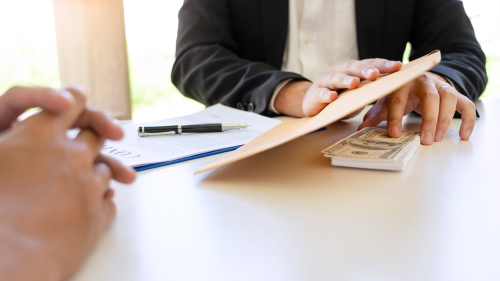 The woman bribed a driving examiner for passing her without the test. She allegedly gave 2000 Dirhams to the examiner. The woman was caught bribing the examiner. The alleged woman is reported as an Iranian citizen based in Dubai. The examiner told the court that he received a message on WhatsApp from an unknown lady.
The driving examiner said in the court that the woman was asking him to meet at a café. The examiner met her at the café where she allegedly asked him to pass a few driving tests. She offered the bribe of 30000 Dirhams to 50000 Dirhams for this task. He told the court that she asked him to keep it a secret. The examiner rejected her offer.
She said to the examiner upon his refusal that the other people of his department were taking bribe from her for her task. The Iranian lady allegedly asked him for the reason behind his refusal. The examiner still refused her offer and told the whole story to his supervisor. The supervisor suggested him to take her offer for gaining her trust. After a few days, the alleged lady again contacted him on WhatsApp.
She messaged him on WhatsApp to meet her for getting the amount for passing the tests of some people. The examiner was in contact with the supervisor about her recent messages. They involved the police in the matter and reported them the bribe offer of the Dubai-based Iranian lady. The woman met the examiner the next day and put the amount of 2000 Dirhams out of the pocket of her purse. The secret police officers were also present on the scene. They took the woman into their custody along with the bribed amount of 2000 Dirhams.
The court hearing will be started in the local court against the Iranian lady on December 8, 2019. The police arrested the lady according to a plan. The driving examiner and the supervisor were secretly helping the police for catching the lady at the right time. She has been indicted over the bribe charges.