An unusual crime as teenager tries to trick a person with phony cash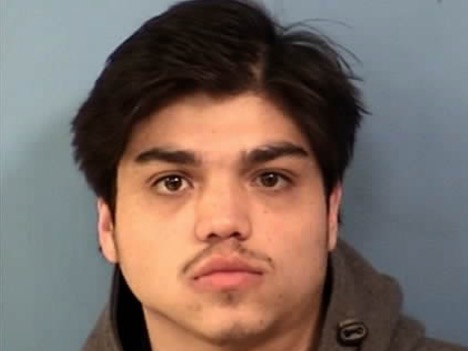 A teenager is in trouble with the law as he robber and steal a person's cellphone. This is a very unusual case as the teenager allegedly tried to trick a person using phony cash.
The alleged named Nelson Andrew Dones is facing multiple felony charges. The incident is that he tried to trick person of buying a phone with phony cash.
Naperville police says that the victim had arranged a meeting between the two regarding a cellphone sale. The west suburban teenager, Dones, reached the placed and tried to buy the phone with phony cash.
The meeting place was at a parking lot near the intersection of Ridgeland Avenue and Naperville Wheaton Road in Naperville.
When the victim became suspicious of the person's intentions, he saw that the cash was phony. The money was counterfeit bills. When the victim was alerted, Dones had claimed to the victim that he had a gun.
He ran off with the cellphone and threatened the victim by saying that he had firearms.
The police had reported that no firearms were pulled out and no one was hurt in that meeting.
The police were notified of the exchange on 14th Feb and they responded about 11:12 p.m to the case of a robbery in the parking lot.
The police took notice of this incident and carried out the investigation to find the culprit.
The police became suspicious of a person and took custody of a person named Dones of Lisle. Dones was charged with more than one charges. He was charged with robber and forgery.
Dones was also charged with misdemeanor as he obstructed with the lawful investigation as he lied to the cops regarding his real identification as he gave a false name to the cops.
The police arrested him and he is being detained in DuPage County Jail. His bail has been set for $3000. These reports have come from the DuPage County Sheriff's office.
His court date has been decided and will face the judge on March 14.