Good news for the Chicago Cubs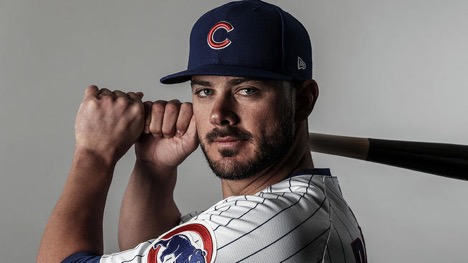 The Chicago Cubs player Kris Bryant is feeling relieved of the shoulder injury after an offseason.
Kris Bryant was suffering from a balky left shoulder last year but is feeling much more comfortable as his injury is well and truly gone.
Bryant was one of the most impressive players of the Cubs camp. He showed great show in batting practice and looked more than relaxed while working on the back fields.
It is a good sign for the Cubs as he only played 102 games last season.
He is really looking forward to the future and the Cubs surely missed him as they had a disappointing last season.
The Cubs collapsed with having the lead against Milwaukee and lost to Colorado in the wild card game.
Bryant suffered a bone bruise in his left shoulder after sliding headfirst into the first base and his injury made a huge difference to the team's success.
The Chicago Cubs starter Jon Lester also feels that Bryant absence halted the teams' progress.
Bryant has won many individual awards in his career having won National League Rookie of the Year and winning back-to-back MVP awards and finished seventh in the MVP polls in 2017.
The injury occurred on May 19 which made his change his approach to the game to compensate for the injury eventually lowering his match stats.
Bryant feels that he didn't give enough time to relive the injury and playing through the injury harmed his body much more.
Brant feels confident and we will get to see his best moves which was painful to see when he was playing with the injury.
Bryant has a ferocious mentality and this will never change irrespective of the nature of the competition.
We will get to see him back in action against the Brewers as the Cubs will play them in their exhibition opener.
Bryant says that he has played with the same style as his childhood and he will not change it for anything.
He can be injured or anything but will play with the same way.