Metra Electric Train killed a man by hitting him, according to agency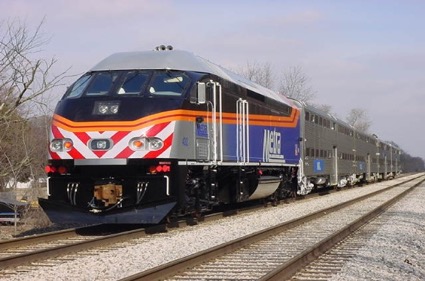 The incident happened at the Far South Side in which a man, hit by the Metra train, got killed on the Friday morning. The incident caused delays in the train schedule at the location. Chicago Police and Spokesperson of Metra gave statement that the man was hit by the train number 734 at about 7:30 am near 12200 block of South Indiana Avenue. The conductor of the train saw the man walking on the train track before he got hit by the train number 734. Tom Miller, spokesperson of the Metra, confirmed the incidence. He has been recognized dead immediately after getting hit by the train.
The medical officer of the Cook County did not give any details of the reason for the death. Metra said that the trains was halted on both sides for almost one hour which damaged the schedule of the trains on both sides. The trains were halted on both sides near Kingston Station, 115th Street, and Cottage Grove Avenue. The resuming action of the trains took place at 9:10 am. Metra advised the passengers to listen the announcements at the station carefully in order to stay away from any inconvenience. The tickets were honored by the CTA until almost 9:30 am, according to the CTA. The tickets were honored on the Red line from 95th to Lake and many other buses.
It was really a sad incident and the victim got died after being hit by the train no 734, according to Police. However, the medical officer did not give any detail of the death to the media. The Metra officials requested the passengers to listen and follow the instructions and announcement given on the station. The trains were delayed after the incident which caused serious issues for the passengers. The medical officer confirmed the death of the man hit by the train. Police and Metra spokesperson also confirmed the death. The man was seen walking on the track by the conductor of the train as well.