Bank Robber escape using Lyft car to O'Hare: FBI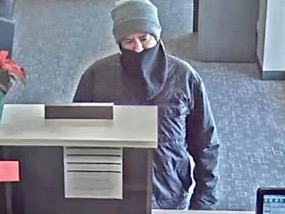 A man accused of bank robbery hire a Lyft car to O'Hare Airport for getaway.
On Monday, a criminal complaint has been filled by FBI against Jonathan Decorah for robbing the Ben Franklin Bank of Illinois.
According to FBI filled complaint, Decorah age 43, leave his hired Lyft car at 9:35 a.m. and entered the bank. He handed a teller a note that said, "Give me all the money or I'll blow your head off. I got two guys outside with machine guns," and kept his one in pocket. The bank manager and another employee saw Decorah recognized him as regular customer.
Complaint states that manager saw Decorah along with cash, goes to a white car with ride sharing sticker on backside and someone was sitting on front seat.
At 2:10 p.m. Decorah was found and arrested by the police along with $4,665 cash. FBI said he admitted the crime. He was also pleaded guilty for domestic battery in last two decades and two theft attempts in 1990s.