Burglars enter Schaumburg Best Buy on Saturday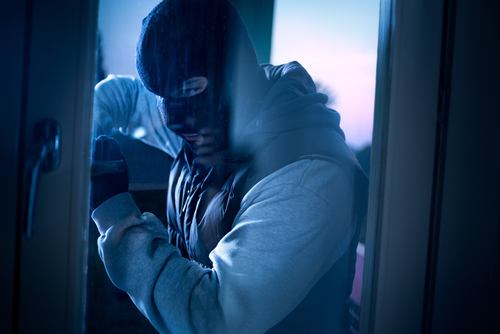 Schaumburg Police received a call about a burglary that occurred at the Schaumburg Best Buy on Saturday at about 9:48 am. According to the initial investigation, the Best Buy opens at 10:00 am daily. Some store workers arrived at the store earlier than the routine opening hour. The actual time of the burglary has not released by the officials.
It is clear that the burglary was detected quite late as compared to its actual occurrence. The Arlington Heights Best Buy was also burglarized last Wednesday. An activated burglar alarm interrupted that burglary at about 3:35 am. The investigators are finding the answers to several questions. Did the burglar alarms fail at the Schaumburg Best Buy? Did the burglars defeat the alarms?
According to the initial investigation, the burglars entered the Arlington Heights store from an adjacent vacant retail space. That burglar or burglars thought that they would get much time to conduct their operation without the activation of the door alarm. They also might have thought that the store has not had any motion sensors.
The Schaumburg and Arlington Heights police departments use encrypted radio communication while responding to such crimes. The Arlington Heights police received the report of a commercial burglary on February 19, 2020. The report stated that some unknown offenders or a single offender entered the store unlawfully through the ceiling. The offender(s) used the adjacent vacant retail business to enter the store through ceiling access.
The Northwest Central Dispatched System received the alert when the commercial burglary alarm activated in the store. Arlington Height Police responded to the alarm immediately. The offender ran away from the scene on foot. The law enforcement authorities are involved in investigating the burglary. It is not clear yet whether the offender(s) did take something from the store. According to the officials, the crime occurred on Wednesday between 3:27 am and 3:34 am.