Retired Gen. David Petraeus to keynote ninth World Leaders Forum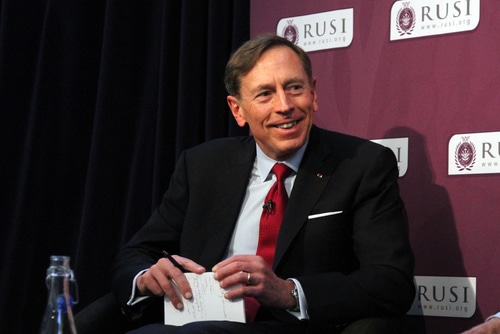 Dominic Dudley / Shutterstock.com
The ninth World Leaders Forum will take place on October 20 in Schaumburg. According to Judson University, Retired Gen. David Petraeus will keynote the forum. Petraeus is a renowned foreign policy expert as well. He served 37 years in the US military and retired as a General. He served as commander of US forces in Iraq and Afghanistan.
Barack Obama, former president of the US, appointed him as the Director of Central Intelligence Agency (CIA) in 2011. Petraeus has been serving as chairman of the KKR Global Institute in his daily life. He is also playing a supportive role in several veterans service organizations. Dr. Gene Crume, the president of Judson University, said, "General Petraeus is the most respected and influential military leader in the post 9/11 world."
Dr. Crume added that Petraeus represented the US on the world stages for many years. He will talk about the global issues on the base of his knowledge and experiences in the event. Mark Vargas, a distinguished Judson University alumni, will moderate a "Question & Answer" session with Petraeus.
The ninth Judson University's World Leaders Forum will bring several world leaders to the Chicago area. The students and community members will get an opportunity to get inspired by the thoughts of the world leaders on global issues. According to the event managers, the World Leaders Forum will take place at the Renaissance Schaumburg Convention Center. The location is selected due to the growing interest of the people in it.
The program will begin with a VIP Reception with Petraeus at 5:00 pm on October 20 while the speaking program will begin at 7:00 pm. The tickets for attending the event are available at https://www.judsonu.edu/wlf/. The previous keynote speakers of the World Leaders Forum include George W. Bush, the former US President, Tony Blair, the former UK Prime Minister, Carline Kennedy, the former US Ambassador, and Mikhail Gorbachev, the former Russian President.