Charges of participation in Des Plaines Bank robbery filed against Chicago man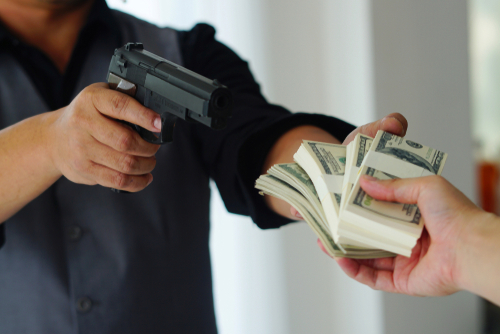 A Chicago man allegedly involved in a Des Plaines bank robbery has been charged in federal court. The bank robbery occurred in a Des Plaines bank earlier this week. Maurice Murphy, a 32-year-old Chicago man, faces the charges of having a connection in a bank robbery that occurred at Bank of America, Oakton Street, Des Plaines.
Bank of America, Des Plaines was robbed on Tuesday afternoon, according to the court documents. Murphy will be taken to the court for a detention hearing on Monday at 3:00 pm. He will be presented in front of the US Magistrate Judge Jeffery Cole. The federal charge of participating in a bank robbery was announced by John R. Lausch, Jr., the US Attorney for the Northern District of Illinois, Emmerson Buie, Jr., the FBI's Special Agent-in-Charge of the Chicago office, and Willian Kushner, Des Plaines Police Chief.
Ashley A. Chung, an assistant US attorney, represented the government during the announcement of charge. An affidavit and criminal complaint are filed against Murphy in the US District Court in Chicago. According to the complaint, Murphy helped a bank robbery by acting as a getaway driver. The second person entered the bank and pointed a gun towards a teller.
The complaint stated that the second person demanded money from the teller by threatening him with a gun. The robber came out of the bank in an attempt to flee and Murphy drove him in his vehicle, according to the complaint. The police arrested Murphy after a few hours of the robbery. The second person was fatally shot by the police in Chicago on the same day of the robbery, the complaint stated.
The public should keep in mind that a complaint is not evidence of guilt. The defendant is presumed innocent until proven guilty in the court. The government has the responsibility of proving the defendant guilty beyond a reasonable doubt. According to the US Sentencing Guide, the robbery charge can lead up to 20 years in a prison sentence.