Coronavirus patients in Saudi Arabia recovering from Blood Plasma Treatment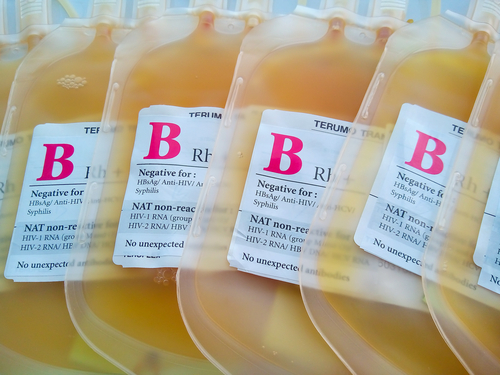 The treatment of Coronavirus patients in Saudi Arabia through Blood Plasma is proving to be very successful and with this treatment, the coronavirus patients are recovering rapidly. According to Saudi newspaper Al-Marsad, Dammam's King Fahd Specialist Hospital's Oncology Center Director Doctor Hani Hassan Al-Hashimi made this revelation.
Dr. Hani Hassan Al-Hashimi, who is also stem-cell transplantation, Hematology, and Oncology Consultant, said the initial treatment of Corona patients with blood plasma has yielded very encouraging results. The patients are recovering quickly after infused with Plasma. Dr. Al-Hashmi, while talking to a press conference added that plasma treatment did not pose any risk to the lives of patients, which is very encouraging.
So far, plasma treatment is given to 80 coronavirus positive patients. All of them recovered successfully after the plasma treatment. Currently, 400 recovered patients have registered to donate plasma, with hundreds more to be donated in the next few days.
However, these experiments and researches are infants. Currently, more plasma experiments will be performed on Corona patients, and if successful, large-scale plasma therapy will be approved. The region's 18 hospitals are using Plasma transfer treatment.
Before infusing the plasma in the coronavirus patients, it is checked whether the treatment will be helpful to the patient. Similarly, the plasma donor has to go through a procedure after which plasma is drawn from his blood. The hospital's donation department has 400 registered plasma donors who are willing to donate their blood.