Court convicts man who punched anti-Trump protestors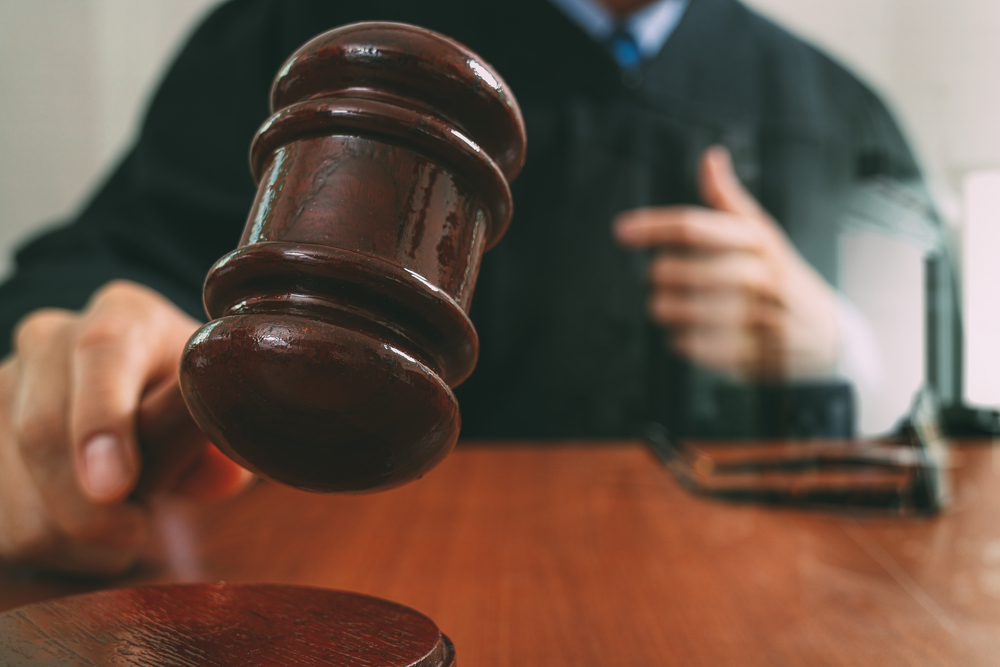 A man who punched an anti-Trump protestor outside a President Trump campaign rally has been convicted on Tuesday. According to the court documents, the man was found guilty on the charges of punching an anti-Trump protestor several times last summer. A video of the 30-year-old convicted man, Dallas Frazier, was released and the case was centered on that video.
In the video, Frazier was seen punching a 61-year-old man, Mike Alter, repeatedly in the head. The jury reached a verdict after watching the video for more than an hour and a half. Alter said on Tuesday after the court hearing, "Justice was served." He added that he wanted Frazier to do jail time. Prosecutor John Vogt told the court during the trial, "One punch tore an artery in Alter's eye."
The assault conviction will lead Frazier up to 180 days in prison. Alter criticized the comments of Frazier in an interview. Alter said, "This whole time it's like he really did not care. You could tell by some of the things he said from jail." Alter added, "It is like it didn't matter to him what he did wrong."
Vogt also cited some of Frazier's comments during the trial. Vogt cited a comment of Frazier, "I wanted to knock him out so badly I couldn't believe he didn't go to sleep." Frazier also said that he knew what he was doing. Police said that Frazier came out of a red truck and attacked Alter. The truck was driven by his brother. Alter was walking on the sidewalk on Broadway outside of US Bank Arena.
Sam Heller, the attorney of Frazier, claimed that Alter instigated the fight by calling Frazier vulgar names. Dathan Brewer, a witness, disputed Heller's claim by saying, "In my mind, the gentleman that was throwing the punches was the aggressor." Frazier declined to comment after the announcement of the verdict. Frazier is out on bond under electronic monitoring.