COVID-19 reaches last safe region in world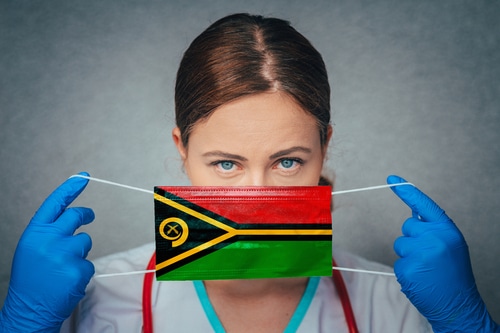 The World Health Organization (WHO) declared coronavirus a "global pandemic" eight months ago. The virus has reached those last parts of the world that were safe until now. The first COVID-19 case has been reported by Vanuatu, a country consisted of several islands in the Pacific Ocean, this week.
Vanuatu is located 1200 miles away in the northeast of Australia. Similarly, the Marshall Islands and the Solomon Islands, both countries located in the Pacific Ocean, reported their first COVID-19 cases in October. Some ship workers in Samoa were also tested positive for the coronavirus. The local authorities sent them to quarantine on the basis of test results.
According to the estimation of experts, there are only nine countries in the world that have not reported any coronavirus case so far. North Korea and Turkmenistan are included in the list of these countries. However, the experts believe that coronavirus is present in these countries but they are not reporting it. Other countries with no coronavirus are Micronesia, Palau, Tonga, Samoa, Kiribati, Nauru, and Tuvalu.
Several countries of the Pacific Islands closed their territories at the beginning of the spread of the coronavirus in the world. That is why these countries have no coronavirus at the moment. This week, the health department of Vanuatu told the media that a 23-year-old man had been tested positive recently in the country. The man recently came to Vanuatu from the United States of America. He was in isolation when he was tested positive.
After this case, the government of Vanuatu suspended transport in the capital of the country, Port Vila, and started tracing and testing those who made in-person contact with the positively tested man. Vanuatu is located in the Western Pacific Ocean and consisted of 80 islands. These islands are spread over an area of 800 miles. The country closed down its territory in March and stopped foreign aid workers from entering its territory. However, the citizens of Vanuatu residing in foreign countries were allowed to enter.