Nigeria: Boko Haram claims kidnapping of hundreds of students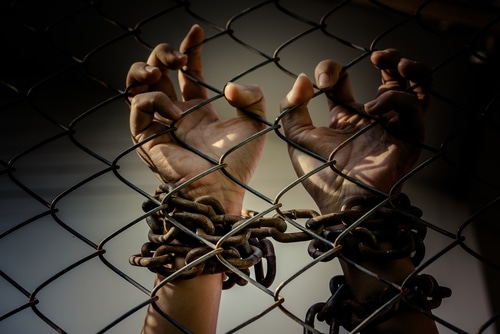 Boko Haram, the terrorist organization of Nigeria, claimed that it kidnapped hundreds of students from a northwestern area of the country. It is the first attack of Boko Haram in this part of Nigeria. The terrorist organization was formed more than a decade ago. According to the report of AFP, an international news agency, Boko Haram and its rival group, the Islamic State in West Africa Province (ISWAP), have committed various terrorist attacks in the northwestern areas of Nigeria and neighboring countries including Cameroon, Chad, and Niger.
Aminu Bello Masari, the governor of Katsina state of Nigeria, said that the kidnappers contacted the government of Nigeria. He said about the abducted students in a tweet, "Talks are ongoing to ensure their safety and return to their respective families." The exact number of abducted children has not been clarified yet.
General John Enenche, the spokesperson of the military of Nigeria, told a news channel that some armed men attacked a secondary school with heavy guns in the town of Kankara. At least 333 students were missing since the attack, according to General Enenche. In the beginning, a so-called bandits group was blamed to be behind the kidnapping. The group was actively involved in carrying out kidnappings for money in the unstable region.
The army said that they had tracked down the locations of the bandits and a military operation was ongoing against them. The government has not yet responded to the claim of Boko Haram. However, if the claim of Boko Haram proves right then the government will entirely change its statement about the kidnapping of hundreds of students.
AFP received a four-minute recording from a Boko Haram channel. The recording said, "I am Abubakar Shekau and our brothers are behind the kidnapping in Katsina." The voice in the recording resembles the voice of Abubakar Shekau who was involved in the kidnapping of 276 schoolgirls in Chibok in 2014.