COVID Infected nearly one-fifth of New York City residents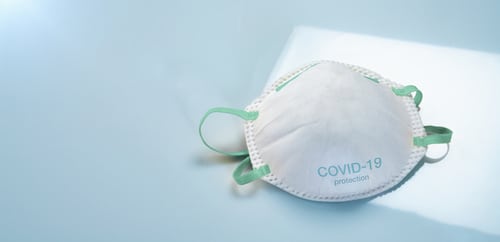 Americans are heading to the voting booths on Election Day as the country's seven-day average of daily new coronavirus cases continues to set new records. As of Sunday, the average stood at 83,805 daily new infections. According to a CNBC analysis of John Hopkins data, the numbers are nearly 20% higher than a week ago.
Health experts are warning that the nation is heading towards a dangerous route. They warn the virus trends could be impacted by Tuesday's election. Reuters reported that according to a new study people who died from COVID-19 had extensive and persistent lung damage. The study could help the doctors better understand the syndrome known as "long Covid," in which patients suffer ongoing symptoms for months.
Mauro Giacca, a professor at King's College London who co-led the work, told Reuters "The findings indicate that Covid-19 is not simply a disease caused by the death of virus-infected cells, but is likely the consequence of these abnormal cells persisting for long periods inside the lungs."
41 patients, who died of COVID-19 at Italy's University Hospital of Trieste between February and April 2020, were examined by the research team. They examined samples of tissue from the lungs, heart, liver, and kidneys. Texas Attorney General Ken Paxton filed a motion for a temporary injunction to prevent El Paso County Judge Ricardo Samaniego from imposing a two-week shutdown.
The judge imposed an order to close all non-essential businesses to help reduce the spread of COVID-19 cases. Paxton called the measures to be "unlawful" He claimed the orders violate Gov. Greg Abbott's executive orders on Covid-19. According to a court filing, Abbott's executive orders allow the businesses to operate at three-fourth capacity.