New York State: Coronavirus takes 20,000 lives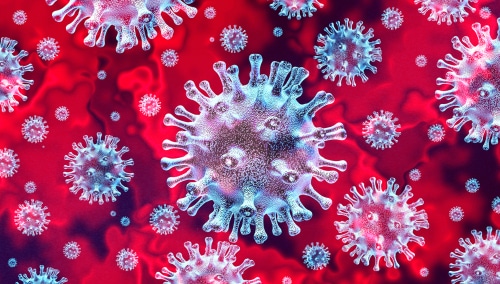 The novel coronavirus pandemic has taken more than 268,000 lives worldwide. According to data compiled by the Center for Systems Science and Engineering at Johns Hopkins University, more than 3.8 million across the world have been diagnosed with COVID-19. Due to testing shortages, numerous unreported cases and suspicions that some governments are hiding the scope of their nations' outbreaks, the actual numbers could be higher.
The first case was detected in China in December. After that, the United States has become the worst-affected country. U.S. has more than 1.2 million diagnosed cases with at least 75,543 deaths. Nevada's Gov. Steve Sisolak announced that the state would begin reopening select businesses, including restaurants, starting Saturday. The restaurants can start serving at 50% dine-in-capacity as part of phase one of the state's reopening plan.
The restaurant's employees must wear face masks. However, bar areas and casino restaurants will remain closed. Barbershops, hair salons and nails salons can reopen by appointment only, with partitions between stations encouraged. The retail business can reopen but at half fire-code capacity. Indoor malls will remain closed save for curbside pickup, but outdoor malls will open.
Sisolak said that customers are strongly encouraged to wear face masks but are not required. Phase one will last through May 30. After that, the state can consider more openings. At this time, casinos will remain closed. State Gaming Control Board issued reopening guidelines, and on Thursday, the Nevada Gaming Commission approved them. The guidelines include cutting casino capacity in half when an opening date is decided.
Frontier airline announced on Thursday that they would begin temperature screenings for all passengers and crew starting June 1. They said that anyone with a temperature exceeding 100.4 degrees would be denied boarding. Frontier is the first U.S. airline to announce temperature screenings.