Felon charged with possessing 50 firearms in a Chicago home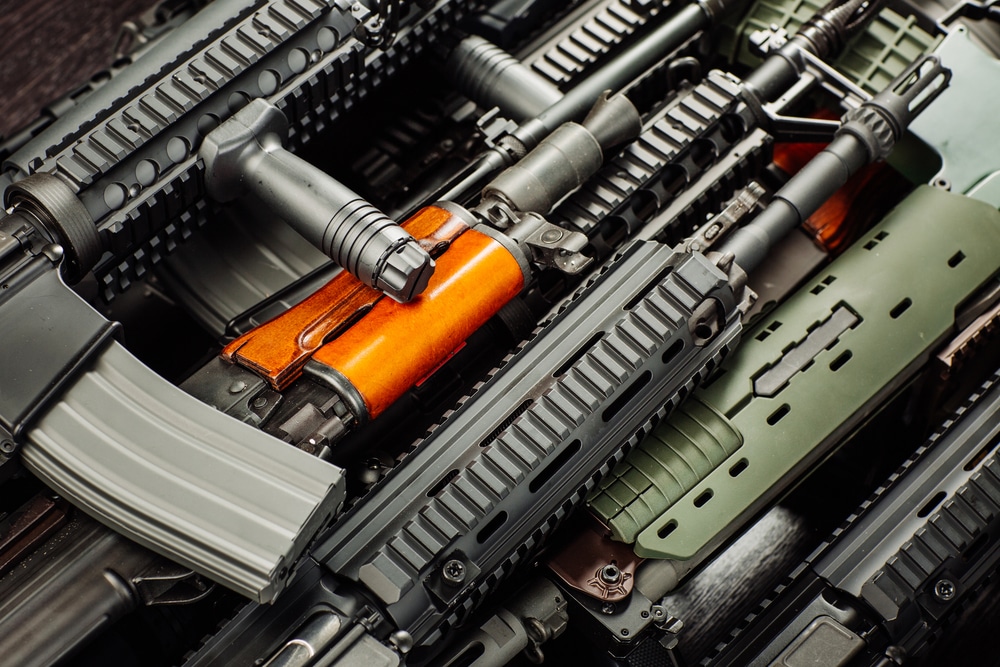 A convicted felon was charged in the federal court with illegally possessing 50 firearms. The firearms include shotguns, rifles, and handguns. He has allegedly kept the firearms in his Chicago home. Henry Reyes, 52-year-old, has been charged in the court with illegal possession of the firearms by a convicted felon.
The court documents revealed that Reyes illegally possessed 30 handguns, 15 rifles, and 7 shotguns. The criminal complaint and affidavit stated that the law enforcement department found a huge number of firearms during the search, authorized by the court, of the residence of Reyes in the Lawndale neighborhood of Chicago. Reyes has been convicted in a murder case and he was not allowed to possess a firearm, according to the charge sheet filed against him.
Reyes is present in the custody of the law enforcement as he was detained by them on the day of the search. John R. Lausch, Jr., Timothy Jones, and Eddie Johnson announced the indictment. Lausch, Jr. is the United States Attorney for the Northern District of Illinois. Jones is the Special Agent-in-Charge of the Chicago Field Division of the US Bureau of Alcohol, Tobacco, Firearms, and Explosives. Johnson is the Superintendent of the Chicago Police Department.
Edward A. Live, Jr., an Assistant US Attorney, Patricia Pantoja, the Special Assistant US Attorney, represented the government during the announcement of the indictment. The Project Safe Neighborhood aims at holding convicted felons accountable. Lausch and the law enforcement departments have deployed the PSN program in the Northern District of Illinois for the reduction of violence.
The indictment is not evidence of guilt and the public must have to keep it in mind all the time. The alleged person is considered innocent until the government proves him guilty. Reyes could face 10 years in prison if the charge of possessing illegal firearms by a felon is proved in the court against him.