Fire destroys thousands of Rohingya homes in Bangladesh refugee camp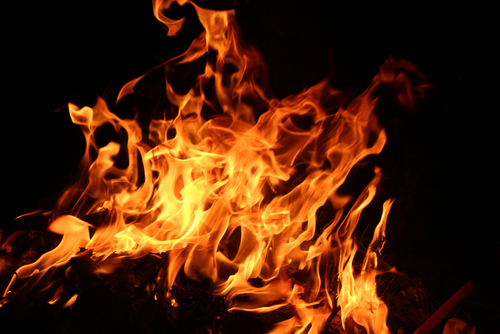 A devastating fire destroyed thousands of homes in a Rohingya refugee camp located on the southern side of Bangladesh. According to Reuters, an international news agency, the fire incident took place on Thursday. The UNHCR, a department of the UN, confirmed the fire incident that destroyed thousands of homes in Bangladesh.
UNHCR said that at least 550 shelter homes on the sides of the camp were destroyed by the fire completely or partially. More than 3500 migrants were staying in those shelters. Similarly, the fire wrapped over 150 shops and the offices of NGOs located nearby.
The videos and pictures of the fire incident in Nayapara Refugee Camp in Bangladesh went viral on social media. Hundreds of families and children can be seen looking for shelter in the videos and pictures, but there was nothing that remained for them. Mohammad Arakani, an immigrant living in the camp, said, "The E block of the camp was completely demolished by the fire. The fire destroyed everything in this block."
He added, "Everyone is screaming. They have lost everything they had." UNHCR said that they were providing shelters, important utensils, warm clothes, warm meals, and medical aid to the victims in Cox's Bazar, Bangladesh. They added, "We are investigating the fire incident with security experts. We will find the cause of the fire. However, no death has been reported so far."
A Bangladeshi government official said that they took two hours to extinguish the fire. The gas cylinders present in the shelters exploded due to the fire. The government has not decided yet whether to construct the shelters again or move immigrants to a new location. The Bangladeshi government moves Rohingya immigrants to a far island recently. The human rights activists protested against this move of Bangladesh. They claimed that the immigrants were moved against their will by the government. However, government officials denied these allegations.