Hurricane Idalia sweeps the Southeast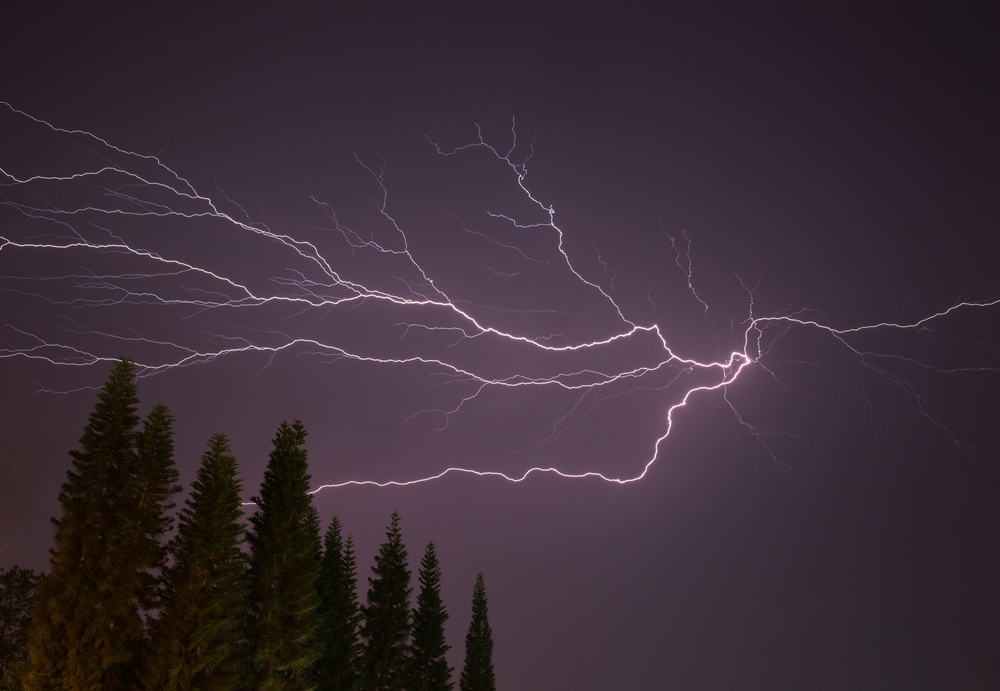 On Wednesday morning, Hurricane Idalia made landfall on Florida's Big Bend, posing what official forecasts have dubbed a "unprecedented" threat to the area.
As the storm roared in, many residents ignored evacuation orders. One hotelier in Cedar Key — ground zero for landfall — told The Associated Press he wasn't leaving.
"Being a caretaker of the oldest building in Cedar Key, I just feel kind of like I need to be here," Bair said. "We've proven time and again that we're not going to wash away."
In the lead up to the storm, state and local officials were struggling to explain to residents why this "we've seen it before" response was seriously flawed.
"If you wanted to know how many hurricanes have entered Apalachee Bay, the answer is… [zero]," the Tallahassee office of the National Weather Service (NWS) warned.
"When you try to compare this storm to others, DON'T. No one has seen this," the NWS added.
As the storm neared on Tuesday night, Florida Gov. Ron DeSantis (R) pleaded with those in the evacuation zone to leave while they still could.
"If you stay hunkered down tonight, it's going to be too nasty tomorrow morning to be able to do it," DeSantis told residents Tuesday night, per CBS.
Now that this "nasty tomorrow" has arrived, so too have 130-plus mile per hour winds and a record storm surge. Water levels reached 9 feet higher than usual in Coral Key and 6 feet in East Tampa Bay, according to CNN.
CNN also reported that two people had died and key bridges connecting Florida's coastal islands to the mainland were closed, and much of Cedar Key was underwater.
"We're effectively cut off from the world now," resident Michael Bobbit said. "It's going to get a lot worse, and I'm really fearful for what we're going to find in some of the low-lying areas and some of our older, more infirm citizens today."
As the hurricane moved across the Southeast, more than 370,000 people were without power in Florida and Georgia as of press time, according to tracking site Poweroutage.us.
While Idalia's passage over land has blunted its force, the storm's winds are still howling at more than 90 miles an hour as it follows an arc across southeast Georgia before a projected exit in the Carolinas.
As of press time, Charleston, S.C., was under a state of emergency, as the region faced the threat of tornadoes and flash flooding.
Coastal regions could see up to 3 inches of rain tonight, and inland regions as much as 8 inches — levels that threaten to overwhelm flood control infrastructure, according to the National Hurricane Center.
For Charleston and other communities of the coastal Carolinas, the arrival of Idalia's rain and powerful winds will come at the worst possible time.
That's because they'll coincide with a King tide, which is when the arrangement of the Earth and celestial bodies drives local sea levels to uncommon heights.
In tandem with a hurricane-driven storm surge, "this is going to be a significant flooding event for the Charleston area," local emergency manager Ben Almquist told Florida news station WYFF.
And even once the storm passes, the region's residents will face a new threat — the possibility of being stuck with the bill.
Idalia could lead to losses totaling several billion dollars, according to BMS, a reinsurance broker. The reinsurance industry provide insurance to insurance companies.
It is far from clear how much of this damage will be insured. Farmers Insurance left Florida in July, as did United Property and Casualty the following month — a response spurred by the soaring costs of last September's Hurricane Ian, the costliest storm in state history.
In the aftermath of Ian, Florida insurers moved to deny claims, leaving many homeowners stuck with wrecked homes they couldn't afford to repair or replace, The Washington Post reported.
Source: thehill.com