Brutal Storm at Chicago airport – 1300 flights canceled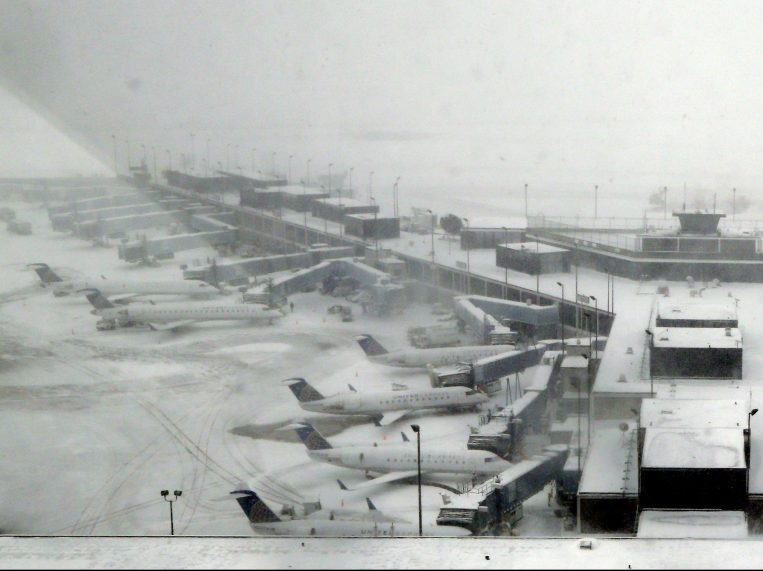 The flight operation at two airports of Chicago is completely shut due to snow and freezing temperature. More than 1300 flights have been canceled by Monday. Chicago's department of aviation reported that flights have been canceled at both O'Hare airport and Midway airport. The number of canceled flights at O'Hare International Airport is 1157 while 210 flights canceled at Midway International Airport. 3 inches of snow is really making it tough for the management to carry on any flight operation.
The expectations are not good for the Monday night and Tuesday as more snow is forecasted in the upcoming days. The expected wind chill temperature is going to reach -50 degree centigrade in some regions of Chicago. The citizens are alarmed to stay into their house and keep their body covered. There are extreme chances of frostbite in a quick time if the skin is exposed in air.
AP Photo/Nam Y. Huh