ICE Raids in the United States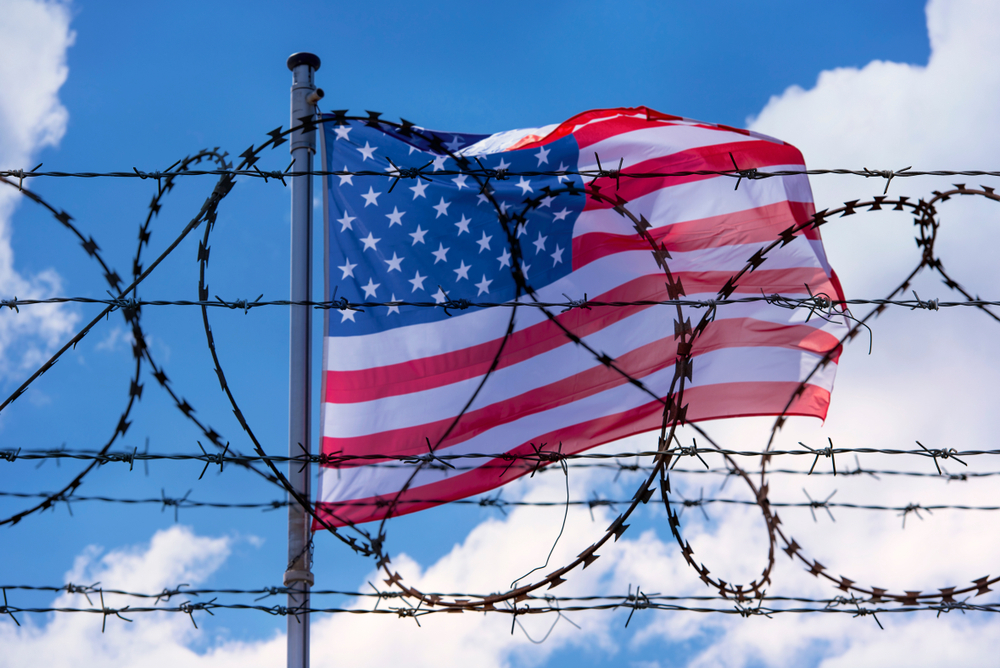 The immigrant families knew that they were going to be in trouble sooner or later when the acting director of Immigration and Customs Enforcement (ICE) said "You should be uncomfortable. You should look our shoulder, you need to be worried, no population is off the table." It was already made clear in June 2017 by the authorities during a hearing before Congress that they would be knocking the doors of the undocumented immigrants, and that this knock could also end up deportation of the resident. The raids, after being announced to happen in June, got delayed a month. All uncertainties finally ended when it was made clear that such raids are finally going to happen this June. The plan incorporates to target 2000 illegal immigrants who are to be deported to their respected countries, with additional illegal and undocumented persons to be arrested if found. Collateral detention means that they'll be arrested irrespective of the fact they weren't the actual target of the raids.
If feasible, individuals belonging to the same family will be held in family detention centers in Texas and Pennsylvania. But because of space limitations, some families might end up staying in private hotel rooms until their travel documents would be prepared for deportation purposes. It binds with the ICE's ultimate goal of deporting such families as soon as possible.
It is vital and appreciable to mention that President Trump's tweet earlier this June guided the legal consultants to educate the immigrants of their rights when the ICE approach at their doorstep. One of the basic rights among these is the presentation of a warrant issued by a court in respect of deportation without which a person cannot be arrested.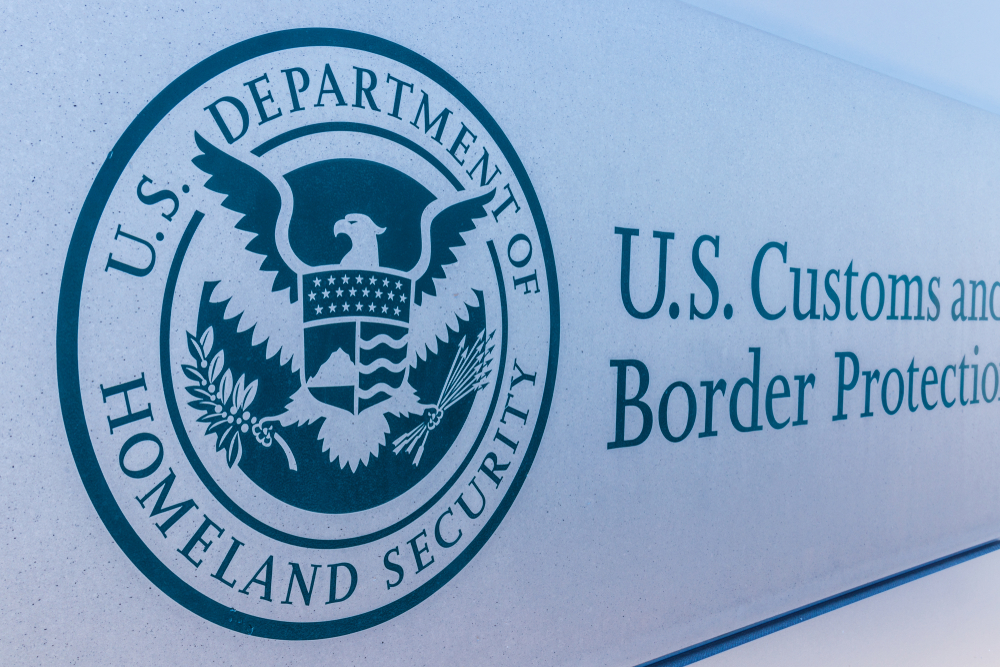 Jonathan Weiss / Shutterstock.com
Immigrants residing in the US have lived under the probable threat of deportation since Bill Clinton signed the Illegal Immigration Reform and Immigrant Responsibility Act in 1996, which imposed significant penalties on immigrants, whether legal or undocumented, who violated the law in some way. It was assumed by government officials that deportation could and should target people who broke the law. People have been in fear of detention because of the most frequently recalled raid of brutal style occurred in Postville, Iowa, on May 2008, when 900 ICE agents arrested more than 398 employees at a slaughterhouse and meatpacking plant.
The law has been crystal clear on home raids, which is the fact that without a warrant an ICE agent cannot enter a home. The same was communicated to the immigrants by advocates to keep their door closed, but reports of agents using coercive and threatening measures, such as verbal threats, displays of guns, or force, to enter homes have increased, which makes the practice more legally questionable. But whether the immigration raid is at home, at work, or simply threatened, the consequences can be felt immediately and can be dangerous and concerning. Madhuri Grewal, the federal-immigration-policy counsel at the American Civil Liberties Union, stressed the impact that immigration raids had a target on mixed families. There is a possibility that children may be citizens but the parents may be undocumented, which is very concerning considering these recent raids. She pointed to a work-site raid in 2018 in Tennessee to highlight the impact the sweeps.
The operation is planned to initiate in 10 US cities including New York, Chicago, and Los Angeles. In San Diego, ICE has reportedly arrested 27 people in an "enforcement surge" over the last week. Twenty arrests were targeted and seven were considered "collateral", meaning they might not be subject to deportation.
Public Reaction
The local police of various states have declared that they would not co-operate with the ICE for its planned raids. San Francisco's Mayor, London Breed, also reiterated in June that the city's police would not cooperate with any ICE operations and that the city was gearing up to protect its immigrants. And if ICE wants to target their people then they have to come through them.
In response to the news that some families or detainees may be kept in private hotels because of a shortage of space, officials from Marriott International and Choice Hotels said that they did not want their facilities used for such purposes. It has cleared out that the public's general interest is not aligned with the ICE's current strategy of raids.
The denial and oppression towards these planned raids can be understood from the fact that democratic leaders, churches, universities, and others have vowed not to help the ICE with its raids.
People have been posting against such raids on social media and protesting physically as well since the inception of its news. Mostly, these posts are focused on making people aware of their judicial rights in the circumstances when they would be approached by ICE agents.
The reaction of American Politicians
Mayors of various US cities have made it clear that they won't entertain any of these raids in their cities. Moreover, there is a mixed reaction observed among other politicians i.e. some in support of this action while others are condemning such brutal actions. Meanwhile, Democratic lawmakers, including House Speaker Nancy Pelosi and Rep. Alexandria Ocasio-Cortez, have been sharing immigrant advocates' "know your rights" campaigns, so that the undocumented people would get aware of their legal rights in case of an ICE arrest raid.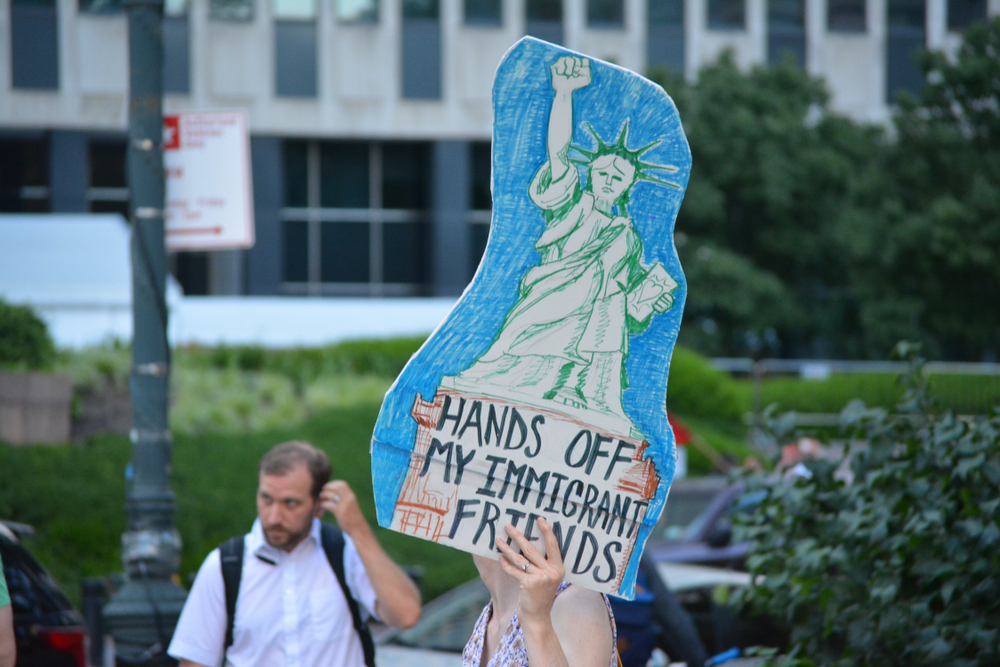 On a broader scale, people can be seen condemning such actions by Trump's administration in collaboration with the ICE. There have been cases identified where immigrants have not been informed properly about their rights and have also not served prior notices of the hearings. In some cases, such notices didn't bear any proper date or sometimes were delivered to the wrong addresses.
All in all, it wouldn't be wrong to admit that the people are generally not in favor of this surprise raid at home of the immigrant leaving them deprived of their legal rights.
Reaction of Chicagoans
Like in every other city, immigrants residing in Chicago are threatened about these raids because of the fact they weren't aware of their judicial rights while in such circumstances. Protesters crowded the streets again late on Friday and also encouraged others to be out on the streets in Chicago's immigrant neighborhoods over the weekend, ahead of ICE deportation which was expected on last Sunday.
Mayor Lori Lightfoot announced on Friday that she had directed the police department of Chicago to terminate ICE's access to CPD's database related to federal immigration enforcement activities. She said, "Police will not cooperate with ICE, in order to defend the immigrants of Chicago".
As fear continues to prevail in immigrant neighborhoods in Chicago and surrounding suburbs, advocates are waging their own campaign to spread the awareness regarding what people should do if ICE agents show up at their doorstep and are encouraging people to record video of any interactions. A group of religious leaders said on Friday that they would be present in immigrant neighborhoods including Pilsen, Little Village and Back of the Yards to demonstrate their opposition to the raids.
International reaction
Though the international media is not quite vigorous on this issue, there is an activity which is observed on an international level. People have condemned this program and referred to it as an immature act. People have condemned that if such harsh actions need to be taken it should be initiated with proper planning and record keeping. Surely, this act of Trump has gathered some more hatred for him from US officials, residents and from international media as well.
ICE raids and Trump's rating: A Conclusive summary
Since the inception of Trump's term, he has imitated various programs and schemes which the people, in general, didn't like including the reaction towards China's trade, etc. Likewise, in this case, Trump has received mass protests and complaints, which has ultimately downgraded its rating in the US and in the international community as well, as several of the Mayors of different US cities have written letters to the President apprising the current situation and the failures associated with the plan of these raids. The government should gain the confidence of the general public and immigrants before initiating any of such harsh actions against people which can cause disturbance throughout the country. Moreover, such big and significant programs require thorough planning and record-keeping, therefore, the Trump's administration must need to look again into this matter and probably should come up with some revisions considering the mass protests and oppression.