JJC's Health and Public Services employees create, donate health care supplies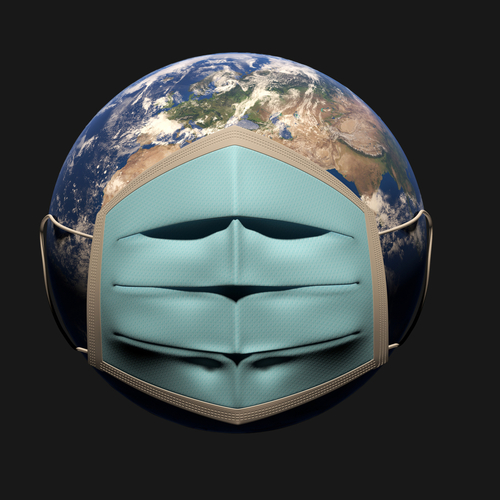 The demand for personal protective equipment has risen as the doctors and nurses treat patients with COVID-19 infection. The health care officials called to grow the low stockpile of PPE. The Junior Joliet College officials answered to the call of the health officials. The Health and Public Services employees of the JJC donated face masks to the local health care facilities.
The JJC employees have started producing mask shields by using 3D Printing to extend the life of the facial masks. Gina Hulbert, an Associate Nursing Professor at the JJC, is a former employee of the Morris Hospital. The students of the JJC perform their clinical in this hospital. Hulbert reached her former colleagues when she heard that the PPE supplies were running out in the hospital.
Hulbert said, "I contacted Dr. Amy Gray, dean of nursing, and Dr. Mary Beth Luna, the chairman of the nursing department, to see if we could donate some of our supplies to the hospital." Hulbert added that she was proud to be an employee of the JJC and employees at Morris Hospital were like her second family. Dr. Gray and Dr. Lune agreed to donate the supplies without any hesitation.
The employees of the JJC gathered thousands of gloves, facial masks, isolation gown, plastic goggles, and other such supplies and delivered them to several hospitals including Morris Hospital, Silver Cross Hospital, St. Joseph Medical Center, and AMITA Health.  Hannah Wehrle, the foundation officer at Morris Hospital, said, "We are incredibly grateful for the supplies JJC provided."
Tom McCullagh of JJC contacted Debra Daun, the MakerLab Manager at JJC, when he heard about the use of 3D printers to make shields. Amy Murphy, the dead of applied arts at JJC, admired the response of Daun in this regard. Murphy said, "I can't thank Debra enough for her efforts and sharing her expertise." The college has the ability to make 100 shields per day with its nine 3D printers. The employees of JJC have been working on this project