Masks sewed by JJC students to donate amid COVID-19 pandemic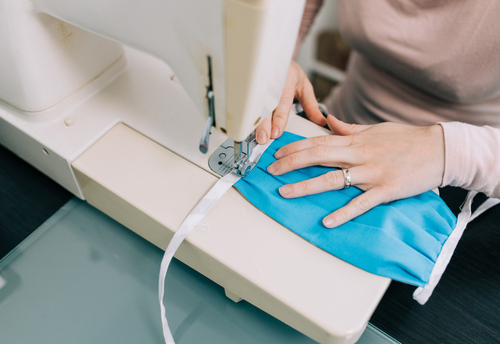 Junior Joliet College has already closed its on-campus activities due to the coronavirus pandemic. But the fine arts students of the college have been putting their efforts to sew masks with their hands to donate them. A costume shop class was launched by the college last summer.
The costume shop was developed by the college to make costumes for theatrical performance. Julie Giampaolo, the assistant professor of theatre at JJC, said, "When we moved to distance learning, I was really at a loss as to how to transition such a hands-on course." Giampaolo appreciated the efforts of Lori Schahrer, the chairman of her department, as she provided them various opportunities to achieve the learning outcomes.
Giampaolo said that the students recently practiced the hand stitching by using the hand stitching machine on the campus. The students are able to build small garments at home. They are also sharing ideas by using video conferencing, according to Giampaolo. Kathy Quezada, a theatre student at JJC, said, "Being able to use these amazing lifelong skills that professor Giampaolo taught us to help our community is the least we can do."
Quezada added that they were affected by the pandemic and they needed to help each other to come out of this situation altogether. These hand sewed face masks are not the surgical masks but they can slow down the spread of the virus. The Centers for Disease Control and Prevention (CDC) has released the guidelines about it.
According to the CDC, the hand sewed masks are good for preventing the spread of the disease as many people do not know at the early stages about being affected by the virus. The masks have been distributed to the community by using two local medical facilities. Jo-Ann Fabrics and Jennie Stiglic donated most of the materials used in the preparation of the masks. Giampaolo said that the most difficult part was to find the elastic. She said, "I was able to source a spool of elastic from a costume supply shop."