Joe Biden Vows to Reverse President's WHO Decision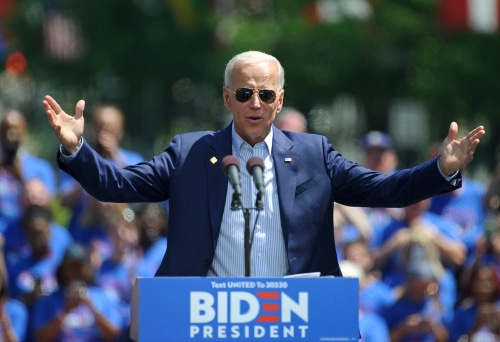 Matt Smith Photographer / Shutterstock.com
US Democratic challenger Joe Biden has said if he wins November's election, he will reverse President Donald Trump's move to withdraw from the World Health Organization (WHO) "on day one." Trump signaled the move to withdraw in May. He formally began the pullout on Tuesday. He alleged the WHO was under China's control during the coronavirus crisis.
The withdrawal process could take at least a year. Biden is leading Trump in the race for president by a margin of more than 10 percentage points. However, analysts have urged caution in interpreting the polls. However, Biden's lead is far greater than that of Trump's 2016 opponent Hillary Clinton at the same point in the campaign.
The majority of the voters are concerned with the administration's handling of the pandemic and its economic fallout. US has almost three million confirmed coronavirus cases with more than 130,000 deaths, far more than in any other country. Tens of millions have filed for unemployment. Biden said the US will be better off working within the international community on global health issues.
"Americans are safer when America is engaged in strengthening global health," he said. "On my first day as President, I will rejoin the @WHO and restore our leadership on the world stage." Democrats in Congress confirmed that legislature had been notified of the president's decision. Leading Democrat on the Senate Foreign Relations Committee, Robert Menendez confirmed it via Twitter.
Menendez tweeted, "Congress received notification that POTUS officially withdrew the US from the WHO in the midst of a pandemic". "It leaves Americans sick and America alone." China also responded to Trump's actions as Foreign Ministry spokesman Zhao Lijian said, "This decision of the United States undermines international efforts and will have grave implications – especially for the developing countries that urgently need international support."