Knoch Knolls Nature Center Reopening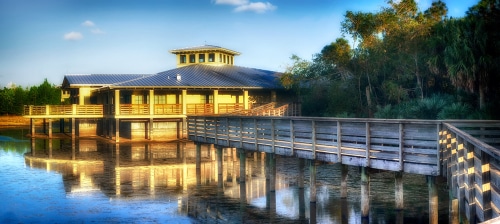 Naperville Park District is planning to reopen Knoch Knolls Nature Center for the public, drop-in visits. They are reopening it beginning Friday, July 17. It will be available for the public on Friday and Saturday mornings. The facility visitors will face some restrictions and guidelines. They are listed online at www.napervilleparks.org/coronavirus.
"We are happy to welcome visitors back to the Nature Center," said Nature Center Manager Angelique Harshman. "Families now can plan to stop by during our public hours and view the exhibits including the aquarium, live animal exhibits and educational signage."
The state of Illinois is in Phase 4 of Restore Illinois Plan. During this phase, a maximum of 10 people at a time may enter the exhibit area and face coverings are required at all times while inside the Nature Center. The visitors are asked to observe social distancing and stay 6 feet from one another while inside the facility.
The visitors are also asked to conduct a self-assessment before arriving at the Nature Center. If any visitor is showing any symptoms of COVID-19, please don't visit. Knoch Knolls Park is open from sunrise to one hour after sunset. It has five and a half miles of trails, outdoor educational signs, parking and restrooms (accessible only from the outdoor entrance)
Call 630-315-9156 as three mobile tours are available. The playground is limited to 50 persons at one time. The 18-hole disc golf course is open during regular park hours.