Planned Parenthood; Health Centers reopened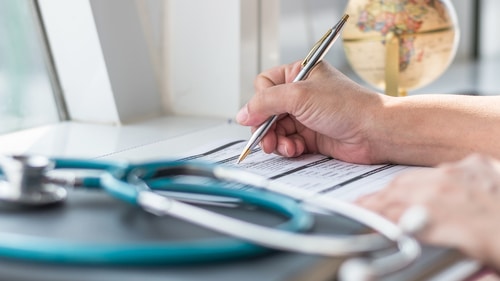 Planned Parenthood reopened nine health centers statewide on Monday. The reopened health centers in Illinois are brought to 15. The health organization closed the majority of its 18 centers statewide in March as the COVID-19 Pandemic struck. They left six centers open. The organization regained most of them with nine reopening on Monday.
According to a news release, "Decisions about reopening the remaining three health centers will be made at a later date." President of Planned Parenthood of Illinois Jennifer Welch praised the staff for working in such tense time. She said, "Throughout this crisis, our staff has proven to be flexible and innovative as we've worked to provide safe and uninterrupted access to essential health care."
She added, "We are thankful for the progress Illinois has made in slowing COVID-19 and are grateful to be reopening most of our health centers this month. As an essential health-care provider, PPIL is equally committed to caring for our patients and keeping our teams safe and healthy."
The 15 reopened centers include:
Six in Chicago: Austin, Loop, Near North, Rogers Park, Roseland, and Wicker Park neighborhoods
Four in the suburbs of Aurora, Flossmoor, Orland Park, and Waukegan.
five downstate in Bloomington, Champaign, Ottawa, Peoria, and Springfield
The six mission health centers that remained open during the pandemic were Austin, Near North, Aurora, Flossmor, Peoria, and Springfield. The new Lake County center in Waukegan opened in May but was delayed from its original planned opening in March.
Planned Parenthood is best known for family planning, although it provides the only health care readily available in some parts of the state. U.S. Rep. Jan Schakowsky of Evanston had pointed that at one Planned Parenthood Title X health center, 60 percent of patients reported that it was their only source of health care that year.