Northbound lanes shuts down due to Vehicle Fire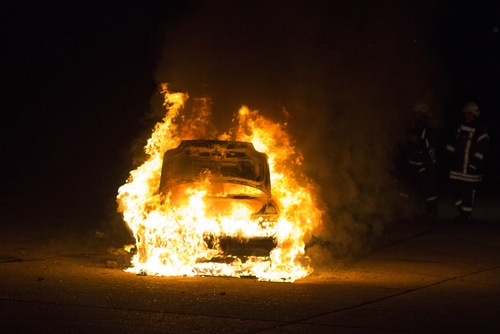 Illinois State Police and firefighter/paramedics from Long Grove and Palatine had responded to a vehicle fire. The time of the call was about 7:10 a.m. Sunday January 12, 2020. There was one caller that incorrectly placed the location of the fire as far as south and Palatine Road.
About two-thirds the distance on the spur from Dundee Road to Lake Cook Road, a large smoke header was clearly visible.
During the fire operations and clean up, the northbound Route 53 spur was completely shut down. About 50 minutes later at 8:00 a.m. the expressway was re-opened.
There is no report of known injuries.