Largest outbreak in 25 years of Measles cases in U.S as they surpass 1000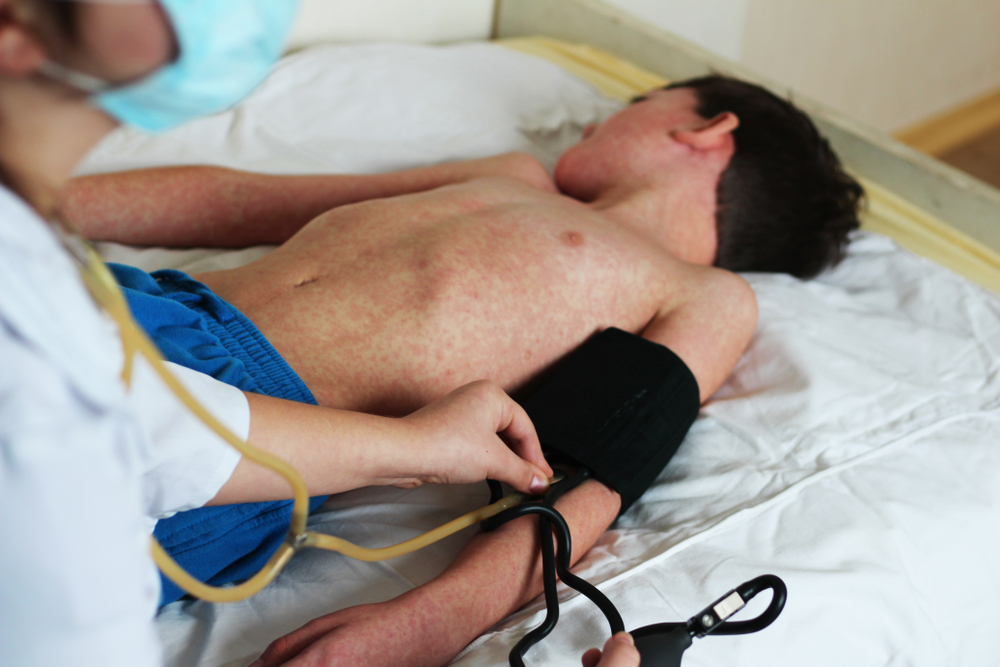 The number of the measles cases reported in US has surpassed 1000 and it is the worst outbreak within 25 years. The US Centers for Disease Control and Prevention released the data which revealed that the measles cases surpassed the previous high of 963 in 1994.
Alex Azar, Health and Human Services Secretary, confirmed in a statement that 1001 cases have been reported by CDC. He added, "The under-vaccinated communities of the United States of America aid the spread of disease". He also said, "Measles vaccine is the most-studied medication by us and we give this vaccine to the millions of children and adults each year".
Azar said, "Measles is a dangerous disease and I request the citizens to consult their physicians about the vaccines which are better for protection of their families and themselves". US was declared measles free country back in 2000 after a decade of continuous vaccination in the country. The current number of cases can ruin the hard work of the past as the dangerous disease is spreading again.
The CDC said in a statement that if the current outbreak continues in the summer and fall then the United States may lose the status of measles elimination. The CDC added, "It will be a huge loss for the nation and the public health sector". Public health sector worked hard for removing the outbreaks of measles in the past. It costs $19000 to $114000 to control the spread of measles in a single case, according to the CDC.
With the aid of vaccination campaign, the number of measles cases have reduced with a great effect. Traveling is a huge source of measles spread in the United States. People bring this disease from other countries and it gets spread in the under-vaccinated areas of the US. It is still an alarming situation for the nation as the outbreak continues. Everyone needs to identify the role for the control of measles.