President Trump – 'Not Enough' Progress made in US-Mexico talks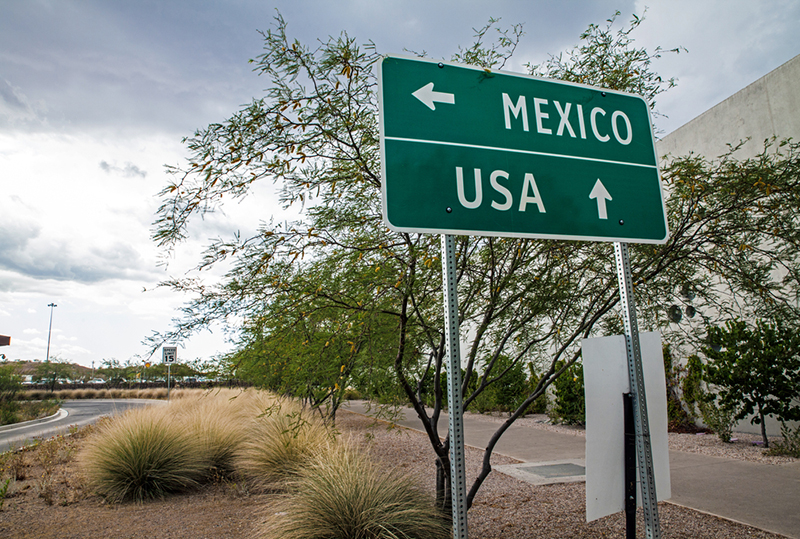 U.S. and Mexico officials met on Wednesday but Donald Trump says that there was not enough progress made in the meeting. The main subject of the meeting was the imposition of tariffs on Mexican goods by United States. The Mexican and U.S. officials will meet again in Washington on Thursday to resume the talks.
President Trump has grown frustrated as illegal immigration was his signature issue in his 2016 election campaign. To cap off his frustration, he unexpectedly told Mexico last week to take a harder line on illegal immigration or face 5% tariffs on all its exports to the United States starting on Monday. This 5% could raise up to 25% till the end of the year if they don't agree on the issues.
High level delegates were in the meeting on Wednesday afternoon. Vice President Mike Pence chaired the meeting. Secretary of State Mike Pompeo was also in the meeting as well. From the Mexico side, Foreign Minister Marcelo Ebrard was representing his country. All of them discussed and made a case on how Mexico needed to do more to stop a surge in Central American migrants crossing the border.
There was never a quick resolution anticipated as the President is out of country. He is in Europe for D-Day commemoration ceremonies until Friday. Donald Trump had tweeted about the meeting and said that enough progress was not made.
A White House official said before Wednesday's meeting that VP Pence had expected to hear "tangible measures" that the Mexican government was prepared to take "immediately." Ebrard said that the meeting was more focused on migration than the tariffs. He said that Mexico wanted longer-term solutions but U.S are going towards short-term impact.