Chicago achieves flattened curve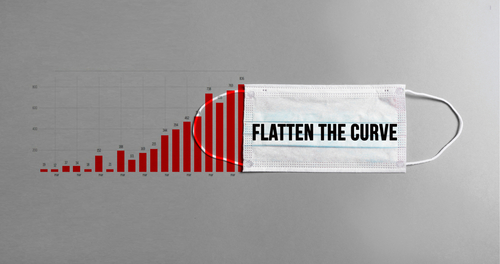 Chicago has confirmed on Wednesday that they are 'flattening the curve' in limiting the coronavirus pandemic. The City estimates that around 1,650 lives have been saved by staying at home and observing social distancing. Mayor Lori Lightfoot and Public Health Commissioner Dr Allison Arwady released the latest data midday Wednesday. They released it shortly after the City Council held its first meeting by teleconference.
The previous day, Gov. J.B. Pritzker had said that the doubling rate on COVID-19 cases was 8.2 days. It meant that it is taking more than a week for the COVID-19 cases to double statewide. Lightfoot and Arwady reported that Chicago's case doubling rate had reached 12 days. As of Tuesday, Illinois had 23,247 COVID-19 cases and 868 deaths. Chicago had 9,666 cases and 347 deaths.
City-data had estimated that if Chicago had held to a rate of cases doubling every three days, it would be now have recorded 62,464 cases and 2,000 deaths. Lightfoot had appreciated the efforts of Chicagoans in observing social distancing and stay-at-home orders. Lightfoot said, "Thanks to our citywide efforts to stay home and socially isolate, we have made important progress in flattening the curve and stemming the spread of COVID-19 in Chicago."
She requested the same diligence from the residents. She said, "However, as encouraging as these numbers are, the light at the end of the tunnel is only a pinprick, and we will need continued diligence and social compliance before we can bend the curve and outrun this crisis. That's why it is imperative we continue to be safe and act responsibly, as it is truly a matter of life and death."
Arwady said that the efforts are proving fruitful in limiting the spread of the virus. She said, "This data is encouraging and shows that all of our efforts appear to be having the intended impact in helping to limit the spread of this virus."