Official Results for JJC Trustees Election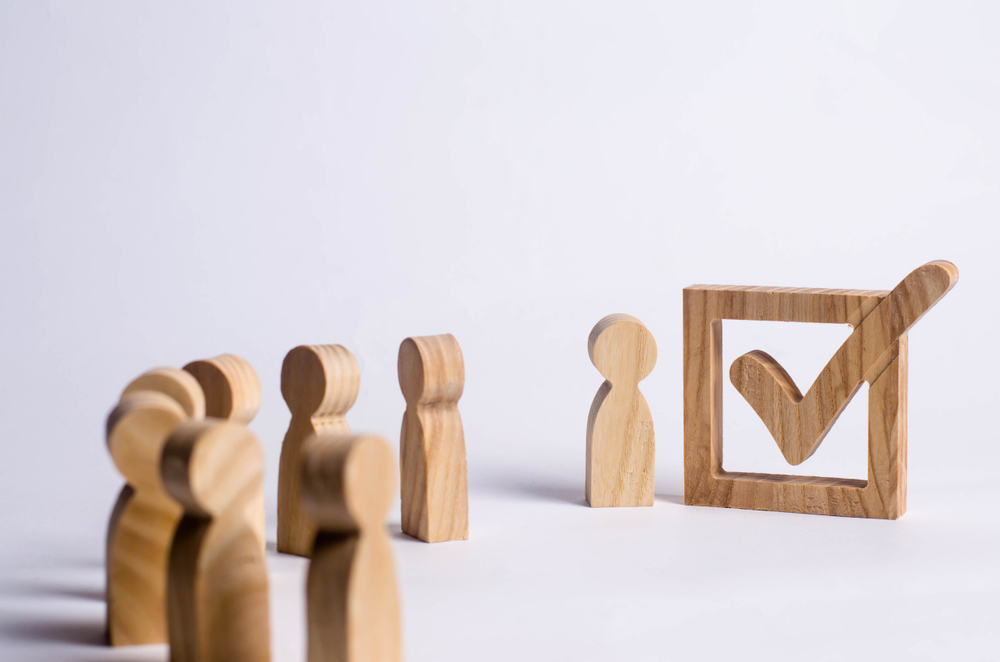 As of April 27, the results are official for the Joliet Junior College Board of Trustees election. These top vote-getters in their respective races have won seats on the board.
Michelle Lee: 23,674 votes – 24.29%To serve 6-year terms:
James A. Budzinski: 23,585 votes – 24.19%
To serve an unexpired 4-year term:
Maureen Flanagan Broderick: 49,140 votes – 100%
Each took their oath of office during a special meeting of the Board of Trustees on Wednesday. Lee, of Shorewood, and Budzinski, of Mokena, are each new to the board and begin their first terms. Broderick, of New Lenox, first joined the board in 2015. Results became official following the canvassing of votes by county clerks or board of election commissioners.
Following Wednesday's swearing in ceremonies, trustees elected Dan O'Connell the new board chair, Broderick to vice chair, and Nancy Garcia-Guillen as secretary.
The board also Wednesday recognized outgoing trustee Betty Washington, who had served on the board since 2020, and approved a resolution to honor outgoing chairman Bob Wunderlich for his more than 44 years of service to the college.
Wunderlich joined the board in 1977 and is one of only six trustees in the state's history to have served more than 40 years on their local community college board.  Wunderlich chaired the board's Buildings and Grounds Committee for 20 years, leading efforts to transform facilities across the college. The 2008-2013 Master Plan constructed seven new buildings and renovations, representing the most sweeping physical changes to the college in its history. In 2018, the JJC Foundation presented Wunderlich with the Susan H. Wood Hall of Fame Award for his exceptional service to the college.
The chart below shows the combined election results on April 6 from JJC's seven-county district, and lists candidates in the order they appeared on the ballot.
6-Year Term (Elect 2)

Candidate
Will
Grundy
Kendall
LaSalle
Kankakee
Livingston
Cook
Total
Percent
Camielle Holcombe
16313
837
320
5
0
234
843
18552
19.03%
Karla Franchini-Manzo
15011
767
288
4
0
192
807
17069
17.51%
Michelle Lee
20848
1012
433
8
0
344
1029
23674
24.29%
Drew D. Duzinskas
12624
669
297
6
0
198
809
14603
14.98%
James A. Budzinski
20157
1192
515
8
0
303
1410
23585
24.19%
Total Votes Counted:
97483
Unexpired 4-Year Term (Elect 1)

Candidate
Will
Grundy
Kendall
LaSalle
Kankakee
Livingston
Cook
Total
Percent
Maureen Flanagan Broderick
42389
2352
965
16
0
697
2721
49140
100.00%
Total Votes Counted:
49140
View county-by-county results:
Will | Grundy | Kendall | LaSalle | Kankakee | Livingston | Cook
JJC is governed by a seven-member Board of Trustees. A student representative, appointed annually, is a non-voting member of the board. Current Board of Trustees members include Chairman Dan O'Connell, Vice Chairwoman Maureen Broderick, Secretary Nancy Garcia-Guillen, John (Jake) Mahalik, Alicia Morales, Michelle Lee, James Budzinski, and new Student Trustee David Lozano, who was sworn in during the April 14 meeting.