Chronic Nausea Kids Tend to have Many Other Non-GI Symptoms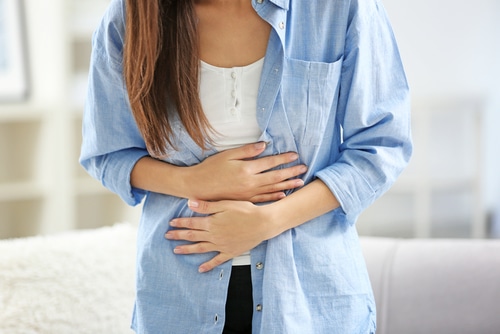 Ann & Robert H. Lurie Children's Hospital of Chicago study reports that kids with functional nausea – nausea experienced at least twice a week for at least two months and not due to another medical condition – also tend to suffer from symptoms outside of the gastrointestinal (GI) tract. The symptoms include headache, fatigue, disturbed sleep, anxiety, and dizziness.
The most common GI symptom that accompanied functional nausea was abdominal pain. Findings were published in The Journal of Pediatrics. Senior author John Fortunato, Jr, MD, pediatric gastroenterologist, and Director, Neurointestinal and Motility Program at Lurie Children's say, "Typically children with functional nausea undergo a number of invasive and non-invasive GI tests, which we found were not very helpful in identifying the cause of nausea nor informing treatment."
Fortunato is also a Professor of Pediatrics at Northwestern University Feinberg School of Medicine. He added, "Our results suggest that these children should be systematically screened for a host of common comorbidities involving GI, cardiovascular, psychiatric, neurologic, musculatoskeletal, urologic and constitutional symptoms. A more holistic approach is needed to help us better treat functional nausea and improve outcomes."
63 patients aged 7-18 years were part of the study. They met the criteria for functional nausea. Lead author Dr. Sally Tarbell, Dr. Fortunato and colleagues found that more than 25 percent of the patients had 18 co-occurring symptoms, most of which were outside the GI tract. Abdominal pain was found in nearly 94 percent patients. Non- GI symptoms were also common – headache (82 percent), dizziness (81 percent), fatigue (74 percent), disturbed sleep (71 percent), anxiety (58 percent).
Sally Tarbell, PhD, pediatric psychologist at Lurie Children's and Professor of Psychiatry and Behavioral Sciences at Northwestern University Feinberg School of Medicine says, "We also found that nearly 70 percent of our patients in the study missed more than two weeks of school a year because of their symptoms."