US election makes US citizens stressful: Survey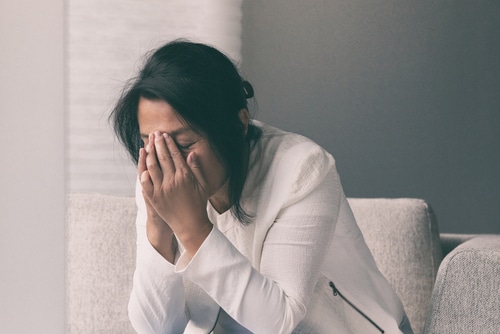 2020 remained a long year for the US citizens due to the coronavirus pandemic, wildfires, murder hornets, and now the presidential election. A study conducted by the American Psychological Association revealed that 52% of Americans were feeling stressed amid the upcoming 2020 election.
Kelly Hupfeld, a professor at Colorado University Denver, said, "For a lot of people, this election has become so emotional, so existential, and that's real." Lisa Henderson, a licensed counselor in Tennessee, said that she had witnessed an increased level of stress among her clients because of the presidential election. The 2020 election has its own kind of impact on Americans as compared to the impact of COVID-19 and social unrest.
Henderson expressed that there was a feeling of hopelessness in the society, especially, due to the actions of some candidates. "We just watched a really uncomfortable social conflict, and it was nerve-wracking for a lot of us," said Hupfeld. If you are unable to calm yourself due to the in-volunteer thoughts in your mind, then you are suffering from an anxiety disorder.
Henderson said about dealing with anxiety disorder, "You can turn your television off, you don't have to watch it." You can get a break from social media, news, or any other thing that is making you feel stressed. Some debates and news updates make some people feel stressed during the election days. They should ask themselves about the impacts of these debates and news on them.
Henderson advised Americans to keep their stress level under control. "Really evaluate sort of an in the moment type of way, what impact does this have on me? Today, what is this going to impact?" she added. If you are feeling stressed, then you can contact the National Alliance on Mental Illness by making a phone call at 1-800-950-6264. You can get an address of a therapist or mental health professional in your area by calling at this number.