Study reveals Chicago parents are worried over COVID-19 than US adults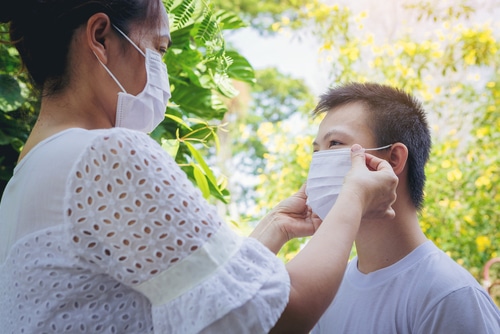 Ann & Robert H. Lurie Hospital released the results of a survey conducted in May – July 2020, in which Chicago parents participated. The results revealed that 3 out of 5 Chicago parents (64%) were worried about the health of their family due to the rising concerns of the coronavirus. However, a national poll that was conducted in July showed that only 49% of the US adults were worried about getting infected by the coronavirus.
Non-Latinx Black parents (75%) were very concerned about the well-being of their families over the COVID-19 pandemic. 69% of Latinx parents, 63% of multiracial parents, and 49% of non-Latinx White parents expressed that they were very concerned about the health of their families. Matthew M Davis, the chairman of the Department of Medicine at Lurie Children's, said, "The pandemic has disproportionately affected people of color due to social influencers of health such as poverty."
Davis added that the disproportionality was the reason behind rising concerns of Black parents about the health of their family members and themselves. Dr. Davis is also fulfilling the role of Head of the Department of Pediatrics at Northwestern University Feinberg School of Medicine. He added that the views of Chicago parents would help them to develop strong children's health initiatives.
The parents from all parts of Chicago expressed that they could easily trust the information given their own doctor of their child's doctor about the coronavirus infection. Dr. Davis appreciated the health professionals to maintain a higher level of trust among their clients. The data was gathered from the parents under the Voices of Child Health in Chicago Parent Panel Survey.
NORC conducted the survey at the University of Chicago for Lurie Children's. The hospital has a huge recognition across the world in terms of children's healthcare. It served at least 220000 children from 48 states and 49 countries last year.