Pritzker says he's monitoring food chain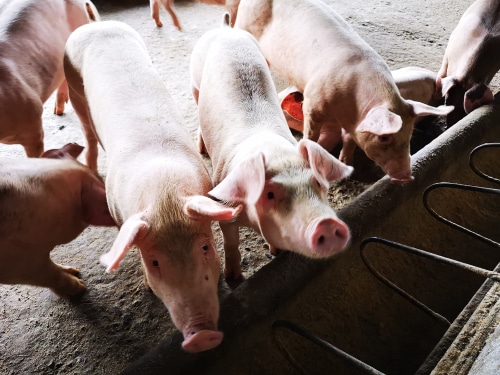 The coronavirus pandemic has affected the meat plants as it forced them to be closed. JB Pritzker, the governor of Illinois, said that he was monitoring the food chain. The experts have already issued a warning related to the meat shortage at the national level. According to the Associated Press, Smithfield closed down its meat plants in Monmouth and St. Charles.
The company officials said that they closed down the meat plant in Monmouth along the Mississippi River as a small portion of workers tested positive for the coronavirus. The officials added that the reason behind the closure of meat plant in suburban St. Charles was cleaning and reorganization.
FarmWeekNow.com reported that the company would pay the employees during the closure. According to the stats released by FarWeekNow.com, the Monmouth plant processes 3% of US fresh pork supplies. The Monmouth plant also produces bacon. According to the sources, Smithfield also closed down its meatpacking plants in Cudahy, Martin City, and Sioux Falls.
Pritzker said during his daily briefing on the coronavirus pandemic, "I do not currently believe that we are going to have a problem in the supply chain, but we are monitoring." However, FarmWeekNow.com reported that the food supply chain was struggling to cope with the shift in demand brought on by the stay-at-home orders across the country. Sonny Perdue, the US Agriculture Secretary, said, "The food supply has been resilient while having to adapt quickly."
The dramatic shift in the demand created a lot of challenges for the food supply chain. According to FarWeekNow.com, "The hog prices declined 49 percent, while cattle prices plummeted 30% in recent weeks." The decline in the prices occurred as several food businesses are closed and exports are lost. Bill Even, the CEO of the National Pork Board, said, "Repackaging and distribution is a challenge." The challenge occurred due to the shift of meatpacking plants from food service to retail sales, according to him.