Qatar: Coronavirus patients' number reaches 13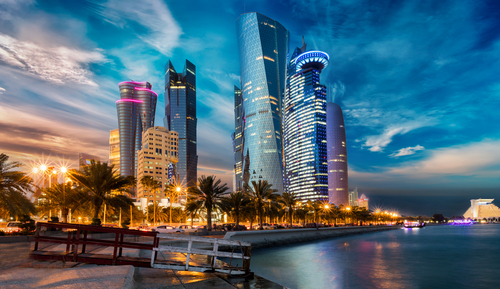 Qatar government's actions to control the Coronavirus don't seem to be successful. Despite the excellent precautionary measures, the number of cases in Qatar is rising. Qatar's Ministry of Health has confirmed that 13 more people have been affected by the virus. The total number of people affected in the country has risen to 482.
The new people confirmed of the Coronavirus recently returned from a foreign country. Five of which were locals while the remaining eight were immigrants. According to the Ministry of Health, 6 more people have recovered from Coronavirus including a Qatari. Thus, the number of people recovered from the Coronavirus has increased to 33.
It should be reminded that according to human rights organization Amnesty International, in the Middle East state Qatar, the most affected community of the Coronavirus is the labor class. According to the organization, several hundred labors have been admitted to hospitals with Coronavirus. However, they are not being given the best medical facilities which have caused anger among the labors against the Government.
Amnesty International also claims that labor protests have begun in Qatar's capital Doha against the government's failure to take effective measures to curb Corona. The report also says that the government has stopped bringing in the labors in hospitals for their inspections.
A wide range of protests can be seen against the government by the labors. World Health Organization has told Qatar that the labors and workers working in the ongoing construction projects for the Football World Cup should be periodically inspected to protect them from Coronavirus. However, the government has failed to take distinctive precautionary steps.