Taliban announce release of 40 Afghan security forces officials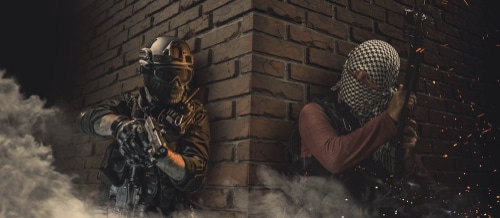 Suhail Shaheen, the spokesperson of the office of the Taliban in Qatar, confirmed the release of 40 officials of Afghan security forces in his tweet. He wrote in his tweet, "Islamic Emirates of Afghanistan released 40 soldiers of the Kabul Administration in Kunduz Province today afternoon." Shaheen added that they were enhancing the speed of the release of soldiers amid the coronavirus threats.
Shaheen said that the Islamic Emirates of Afghanistan was keen to save the lives of prisoners from the coronavirus infection. Taliban released the prisoners at a moment when a rise in terrorist attacks was noticed in Afghanistan. Taliban and the Afghan government are blaming each other for the rise of terrorist attacks.
Javed Faisal, the spokesman of the Afghan Security Council, said, "The terrorists have failed to bring peace, save citizens, and reduce terrorism incidents in Afghanistan." However, they have signed an agreement with the United States to work for bringing peace and saving citizens. Faisal alleged the Taliban for killing 337 citizens from February 29 to April 29. He added that the Taliban allegedly kidnapped 164 people between this period.
Zabihullah Mujahid, the spokesman of the Taliban, replied to Faisal, "These are the troops of the Afghan government and its allied foreign forces who are attacking the citizens, and bombing houses." The UN Mission in Afghanistan declared the Taliban and other terrorist organizations "responsible" for killing 533 people, including 150 children in the first quarter of 2020.
According to the sources, the number of prisoners in different Afghan jails is between 12000 to 15000. The Taliban and the US officials signed a peace agreement on February 29 in Doha, Qatar. Both parties decided in the peace agreement that the Afghan government would release 5000 prisoners of the Taliban while the Taliban would release 1000 prisoners in return. The US officials also announced the withdrawal of US troops from Afghanistan by July 2021.