More than 147 die in Iran over coronavirus in single day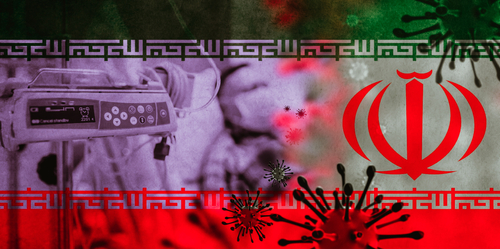 Iran is one of the most affected countries in the world from the coronavirus pandemic. The overall death toll in the world has reached 1135 after 147 deaths reported in Iran in a single day. According to the report of Associated Press, an international news agency, a rise in the confirmed coronavirus cases has been witnessed in Iran in the past few days.
The number of confirmed coronavirus cases has been increasing in Iran with the passage of every day. According to the Vice Health Minister of Iran, Ali Raza Raessi, The number of coronavirus patients in Iran has reached 17361 until March 18. Iran's New Year will be started on Friday. Huge gatherings are expected on the occasion of Nowruz. There are chances of further spread of the virus due to these gatherings.
The first coronavirus case was reported in Iran in the mid of February. The currently reported deaths are the highest in a single day in Iran since then, according to the Vie Health Minister of Iran. The critical situation in Iran will affect the Nowruz event. Iranian government requested the public to avoid traveling and becoming part of the gatherings.
Some people are not taking the threats of coronavirus seriously in Iran. The chances of widespread of the virus have increased in Iran, especially, on the occasion of Nowruz. People have been traveling from Tehran to other cities. A rise in traffic on the highways has been witnessed. Moreover, a rush of people on the departmental stores have also been seen in Tehran.
Iran has also announced that the ban on the Friday prayer would move on to the third consecutive week. Other Muslim countries including Saudi Arabia, Kuwait, and UAE have also banned the gathering of the Friday prayer. Hassan Rouhani, the president of Iran, defended the government after receiving criticism. The Iranian government has been criticized for not taking appropriate steps to cope with the coronavirus outbreak. He said, "Iran took the right steps to deal with the COVID-19 pandemic."