Rep. Joyce Mason urges Pritzker to sign Senate Bill 1300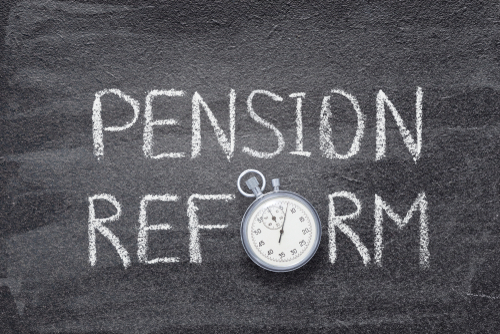 Rep. Joyce Mason of D-Gurnee (61st Street) supported the pension reform and property tax relief to the homeowners. She highlighted the benefits of the recent legislation. She said that the legislation would increase investment returns. The taxpayers and local government will find some ease and the first responders will protect their benefits by consolidating the pension systems of suburban and downstate police and fire.
Mason said, "First responders have dedicated their lives to protecting our families." She added that the first responders deserved an efficient pension system. The pension system should provide them the financial stability. Mason added that the taxpayers needed to know that their dollars had been invested and spent wisely and efficiently.
Mason said that the recent legislation would allow the pension system of the state to maximize the returns. The first responder pension funds will also get additional billions of dollars in the form of revenue, according to her. Mason urged Pritzker to sign Senate Bill 1300. The bill will combine hundreds of first responder pension systems.
The assets and management of more than 650 first responder pension funds in Illinois will be combined, according to Senate Bill 1300. The homeowners will also get relief on the property taxes. The bill will allow the government to get the returns on investments between $3.6 billion and $12.7 billion over the next 20 years.
The recent reform bill has already grabbed huge support. The Illinois Municipal League, the Associated Fire Fighters of Illinois, and the Illinois Fraternal Order of Police supported the reform. Brad Cole, the Executive Director of the Illinois Municipal League, said, "This is a good first step forward on the complicated and comprehensive issue of pension reform." The current reforms will provide stronger investment returns, according to him.