Naperville Millennium Carillon and Visitor Center Closed for Construction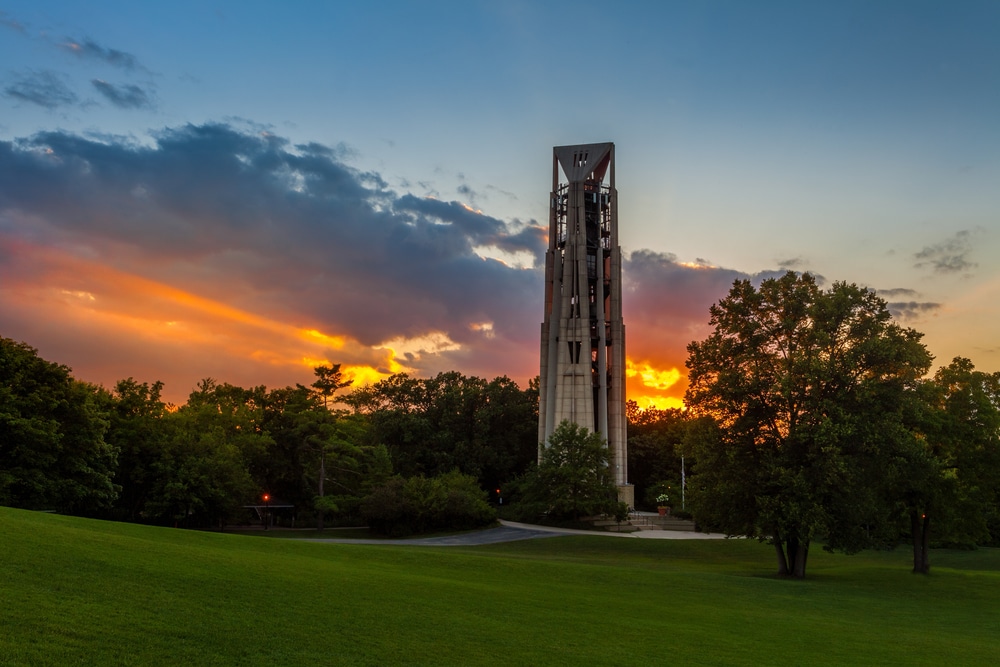 The Naperville Millennium Carillon in Moser Tower and the Visitor Center, located at 443 Aurora Avenue, are closed for the 2021 season due to the planned rehabilitation of Moser Tower. The City of Naperville is set to begin work on Moser Tower in June and anticipates that the work will continue through the summer and fall.
Naperville Park District operates tours and programs at Moser Tower and at the Visitor Center under an inter-governmental agreement with the City of Naperville. The Park District is closing both facilities to the public for the 2021 season during construction, and also is cancelling the annual Tuesday evening Summer Recital Series. However, the weekly Carillon concerts on Saturdays at noon and on Sundays at 3:00 p.m. (in April) and 4:00 p.m. (in May) will continue until construction begins in June. Once construction begins, the bells will be silenced until the rehabilitation is complete in fall 2021.