Science Facility to be constructed in Fulton Market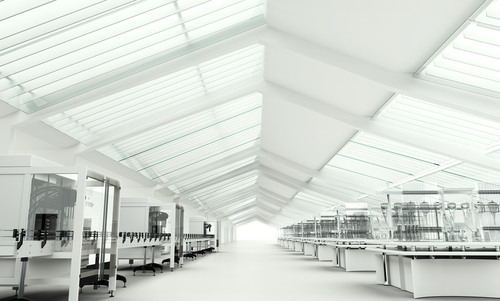 Trammell Crow will be building a science facility in Fulton Market. The Texas-based developer unveiled plans for Fulton Labs, a 423,454-sq.-ft. life science facility in the Fulton Market neighborhood of Chicago. The future-facility is located at 400 N. Aberdeen St.
Fulton Labs will have 16 floors. 12 floors of wet or dry lab space, dependent on the tenant's needs. Drug, chemical, and biological testing will be conducted at the lab space. Digital research and analysis will also be conducted at the lab.
The building will accommodate 34,000-sq.-ft. The building will be column-free floor plates. They will accommodate small startups as well as multi-floor tenants. Passenger and freight elevators will also be featured in the building.
Chemical and equipment storage space for tenants will also be part of the building. 35,000 sq. ft. of amenity space will also be part of the building. It will also include a health and wellness center, a 190-person collaboration center, a rooftop fire lounge, and two private balconies per floor.
The building is scheduled to be completed in the fourth quarter of 2021. The Fulton Market neighborhood is a rapidly developing commercial hub in Chicago. Several life science developments and more than 10,000 new residences currently under construction in the area.